Elopement Wedding Packages in California and Colorado
Custom Elopement Packages Featuring Exceptional Wedding Professionals
for Discerning Couples who want a Stress-free, Intimate, Outdoor Wedding
Our Elopement Wedding Packages
Our wedding packages are designed for the busy couple that is planning an elopement-style wedding and doesn't want to spend hours of research time looking for topnotch professionals that specialize in intimate weddings.
The whole idea behind an elopement is that it's supposed to be stress-free and simple. But keeping it simple doesn't mean you have to compromise on quality. We've already done the behind the scenes work to simplify your elopement wedding planning and make sure your get the elopement wedding day experience that you're envisioning
What We Offer
We've invested countless hours in screening and evaluating wedding professionals to qualify them to work as one of our Elopement Vendor Partners. Our photographers, officiants, florists, hair & makeup stylists, videographers and other wedding pros are passionate about elopement weddings and it shows in the caliber of their work. It's also reflected in the feedback we get from our married couples.
How does this benefit you? It can be difficult to find high-quality wedding professionals that are interested in small weddings. And it's even harder to find them when you don't live in the area. By pre-screening our elopement vendor partners, you're assured that your wedding pros are passionate about elopement weddings (which we define as a wedding with less than 20 guests).
Once we help you narrow down the services you want in your package, it's a stress-free journey from booking to "I do." We'll handle all the details so you don't have to.
We'll ask you the right questions so that we can put together an elopement package that has everything you want. Every elopement package we put together is customized to meet the desires of each couple. We don't do cookie-cutter!
Your Local Resource
Every wedding package includes a personal elopement wedding coordinator that serves as a local resource, coordinates your select wedding vendors and serves as your point-of-contact person from start to finish. Your coordinator is your partner every step of the way and will answer every question you have (and some you haven't thought of!) in regard to your elopement wedding.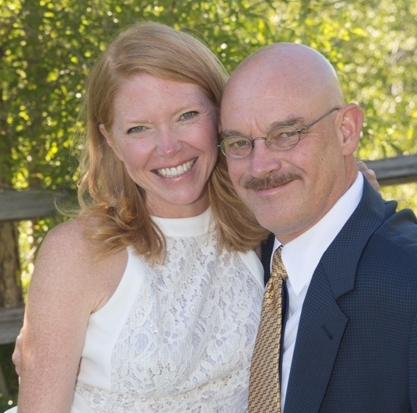 Jim & Jennifer
September 11, 2015
We are SO Glad we chose to use your services. Everything was perfect! And everyone involved was so professional and so personal. Nothing could have been done any better! Thank you for making our dream elopement a beautiful reality.
Benfits of our Elopement Packages
You'll have access to our network of hand-picked elopement wedding professionals who are passionate about elopement weddings and deliver the highest quality services.
Assistance in finding the perfect-for-you place to elope. It's tough to choose the exact location for your wedding when you're doing your planning from afar (as most eloping couples are). We've put together a list of our favorite outdoor elopement venues complete with descriptions, photos, videos and permit requirements. We include this list as part of every package and also offer an optional location scouting consultation if you want a more in-depth review of your venue options.
Your own personal

elopement wedding coordinator

will assist you in finding the perfect wedding professionals, coordinate all the details of your elopement package and serve as your go-to person right up to the day of your wedding.
A free phone consultation to get a feel for what you're envisioning for your elopement wedding, answer your questions and explain how we can help make your wedding vision a reality.
Interested in an Elopement Package?
We'd love to hear from you. Please complete our Contact Us Form with as much info as you know and we'll respond within one business day. Or give us a call at 888-464-7712.