​My name is Maureen Thomson and I'm the owner of Blue Sky Elopements. I'm drawn to couples that steer clear of the big wedding hoopla in favor of a small wedding experience. Eloping couples follow their hearts, not the crowd! The focus of a wedding for those that elope tends to be more on each other than about impressing a large number of guests.
I walk the talk! My husband, Jeremy and I had our own elopement-style wedding in 2007--an intimate gathering of 10 friends and family members on a crystal clear, snowy Colorado December evening--outdoors--surrounded by a gazillion white lights. It was absolutely magical.
We had our cake and Champagne with our guests BEFORE the ceremony (an unintentional symbol of our "Eat Dessert First" philosophy?). Then after we were married, we rode off in a horse-drawn carriage to a private dinner for two. So I guess you could say that we practice what we preach when it comes to intimate weddings.
I began my wedding career as an officiant and spent 15 years officiating weddings of all sizes. (I still officiate the occasional elopement if I'm requested.) After marrying my best friend in our own elopement-style ceremony, I discovered my true wedding passion.

I know firsthand the joy of getting married in such a way that you're actually enjoying the experience; focusing on each other rather than getting twitterpated about bridesmaids dresses, seating charts and a ton of other details that have nothing to do with your relationship.
Please contact me to see how I can help you plan your own intimate wedding experience.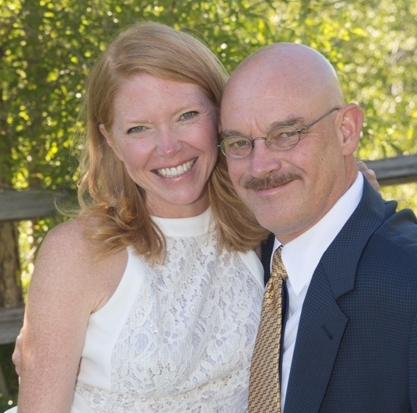 Jim & Jennifer
Married September 11, 2015
We are SO Glad we chose to use your services. Everything was perfect! And everyone involved was so professional and so personal. Nothing could have been done any better! Thank you for making our dream elopement a beautiful reality.