Kelly and Rob's Intimate Telluride Winter Wedding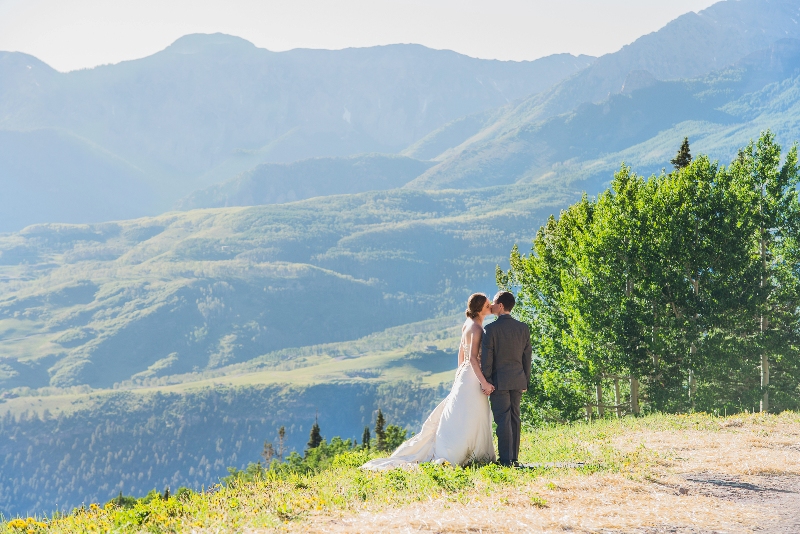 Julie and Brent came from Arizona seeking a private mountaintop elopement in Telluride with only their parents present.
Their June wedding day was sun-filled and absolutely perfect–with our Colorado sunshine beaming its approval upon them. Avid mountain-bikers, they brought along their bikes to use as props for our photo shoot and the end result was totally them.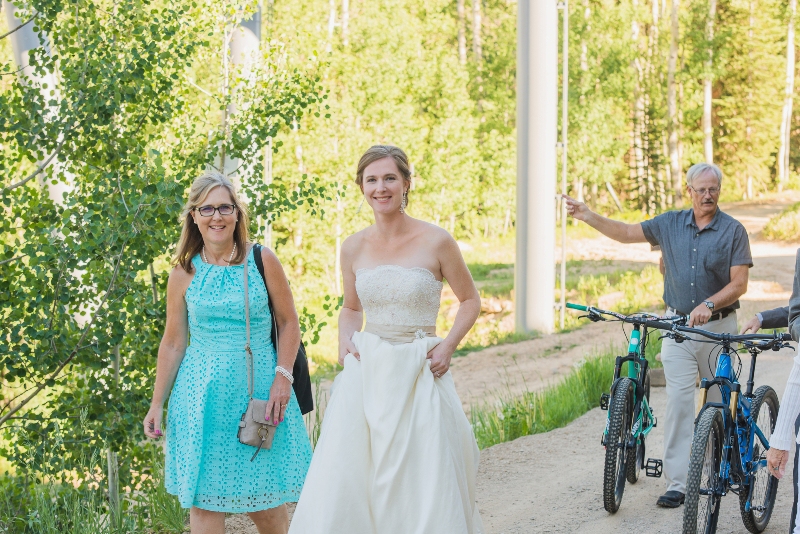 Their parents gamely wrestled the mountain bikes onto the lift so Julie and Brent didn't have to fuss with them. (They had other things on their minds!) The entire mood was causal and festive. Just another stress-free wedding in the gorgeous Rocky Mountains.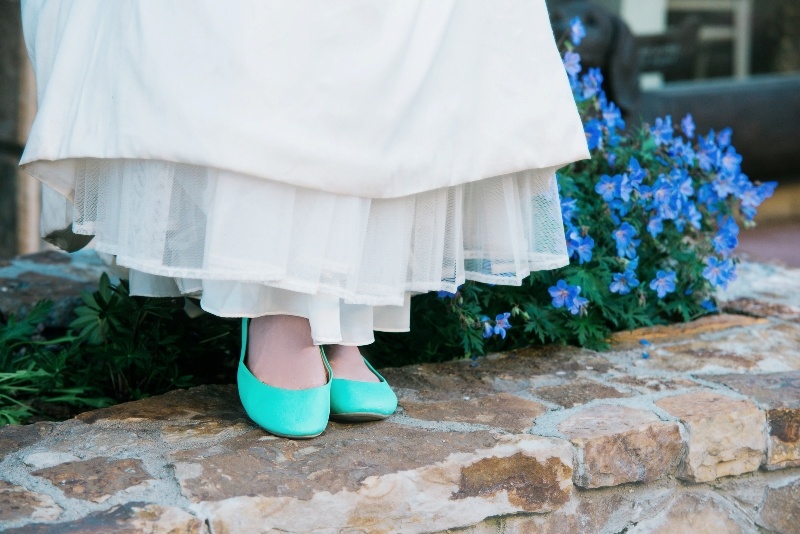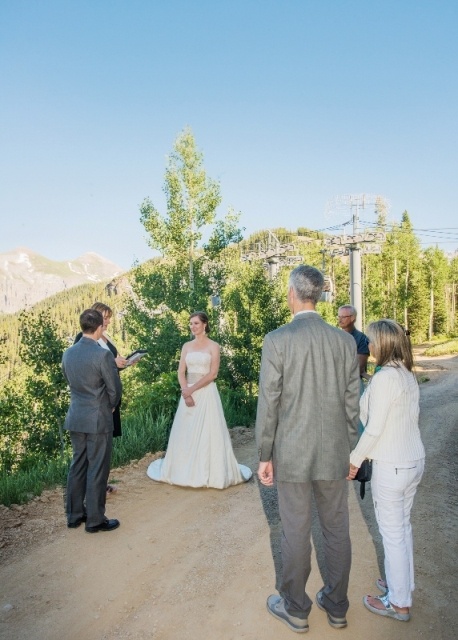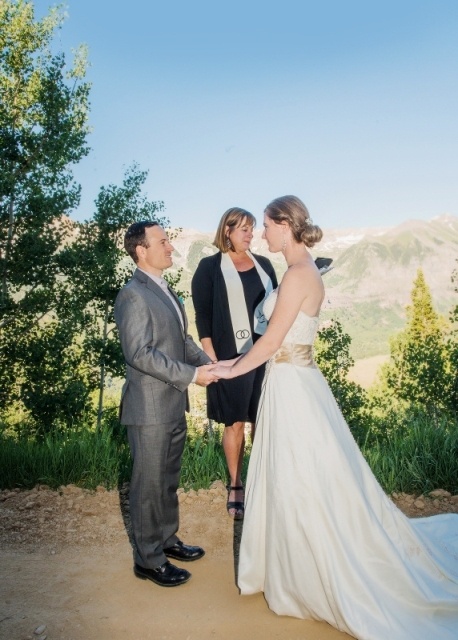 Once we all hopped off the gondola, we walked everyone over to our favorite (free!) site on top of the mountain for a blissful and peaceful intimate wedding ceremony.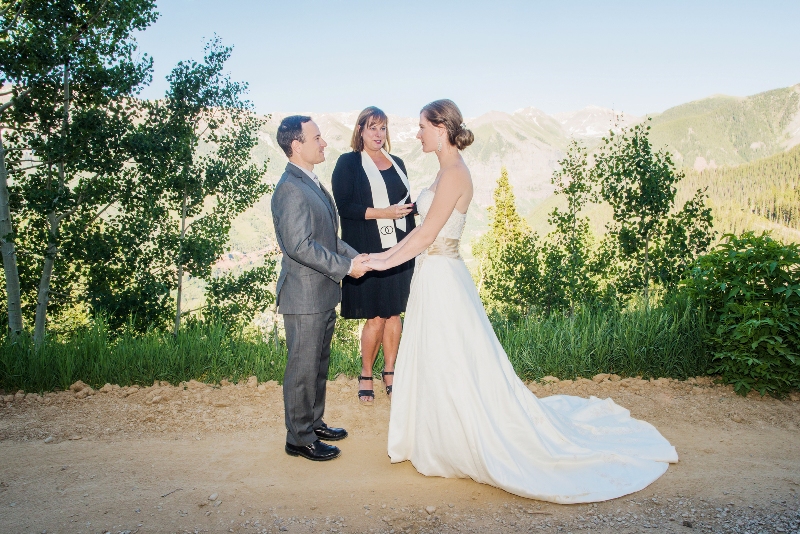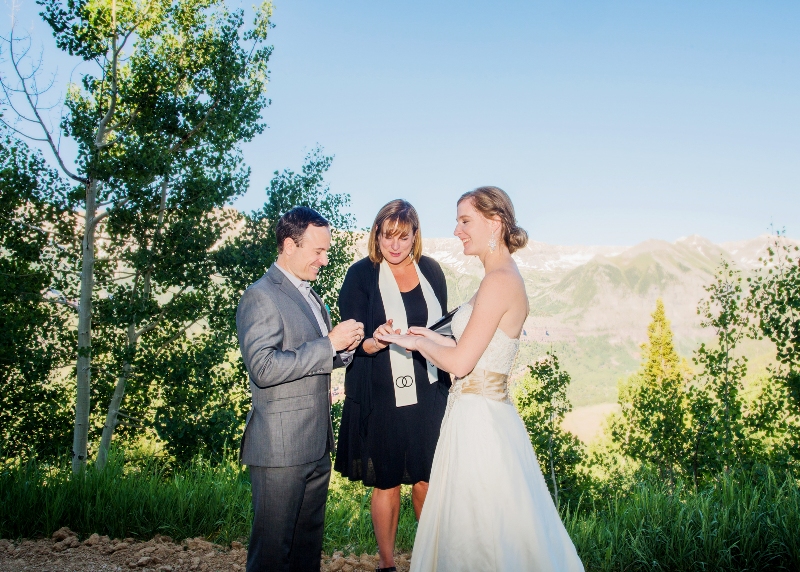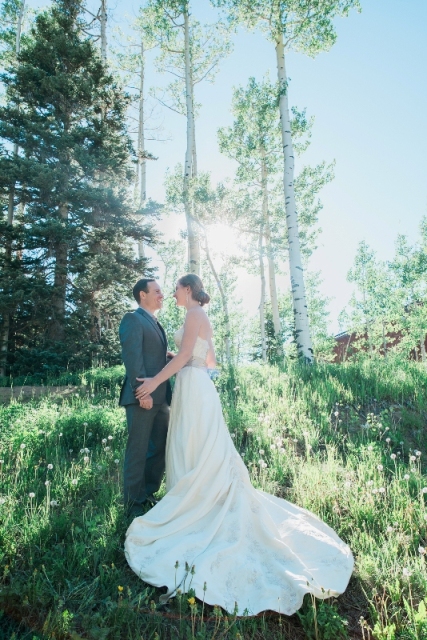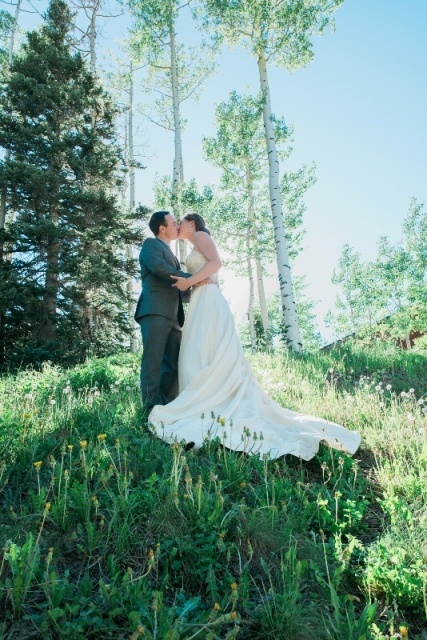 Then, as promised, the mountain bikes made their appearance. And in case you're wondering–no Julie did not bike down the mountain in her wedding dress!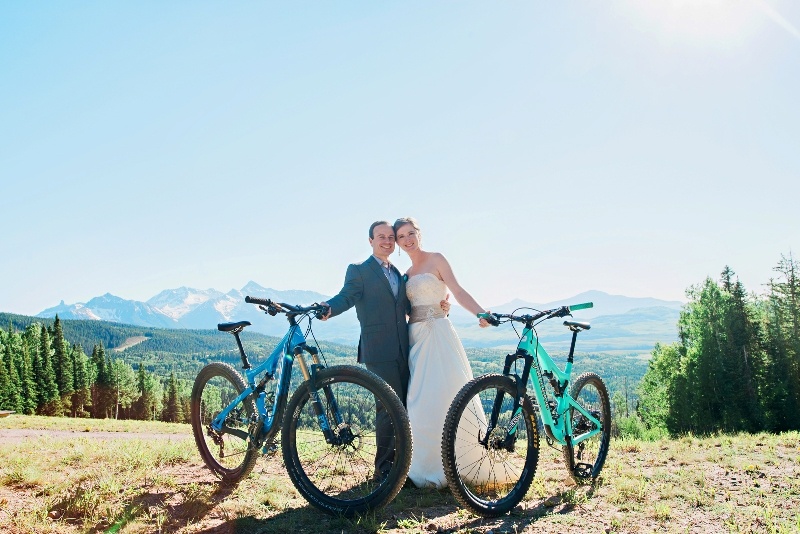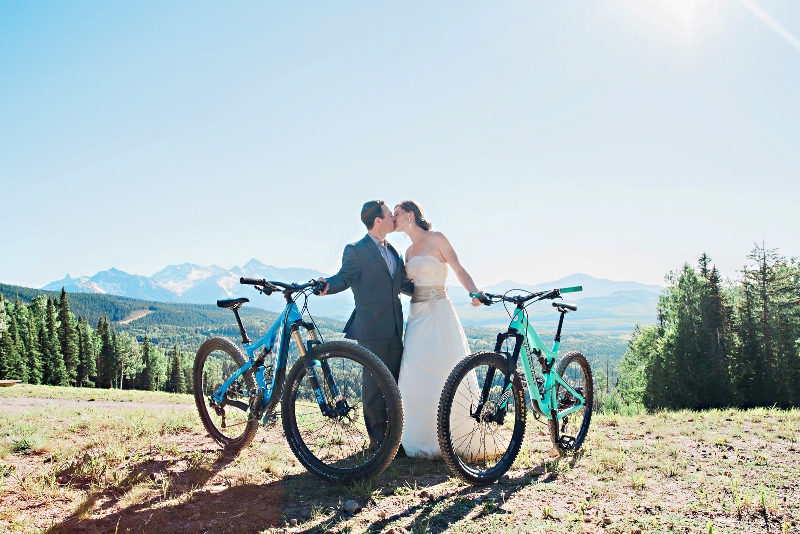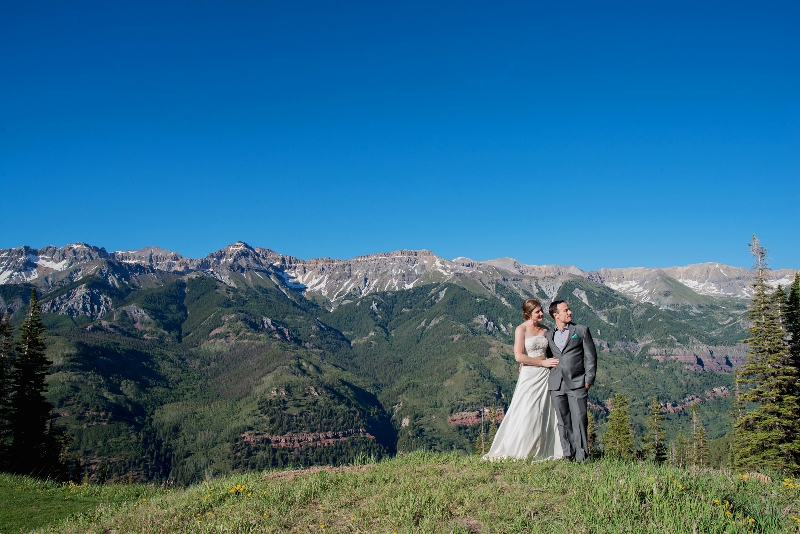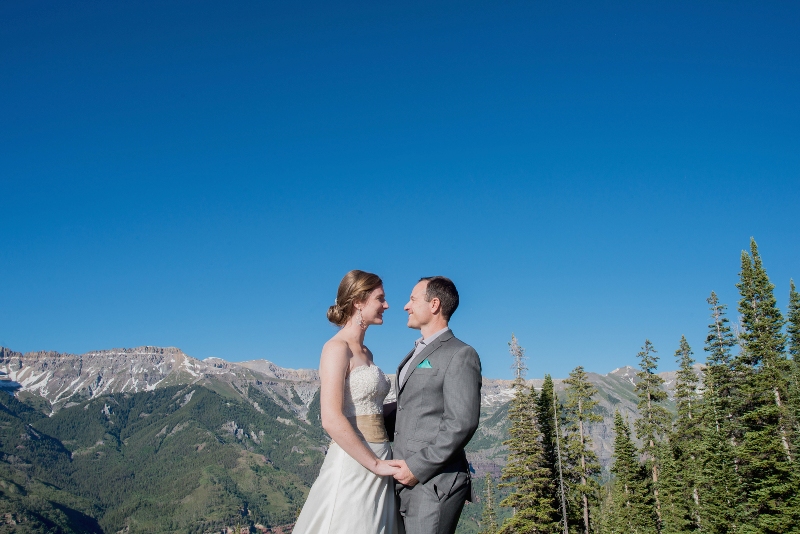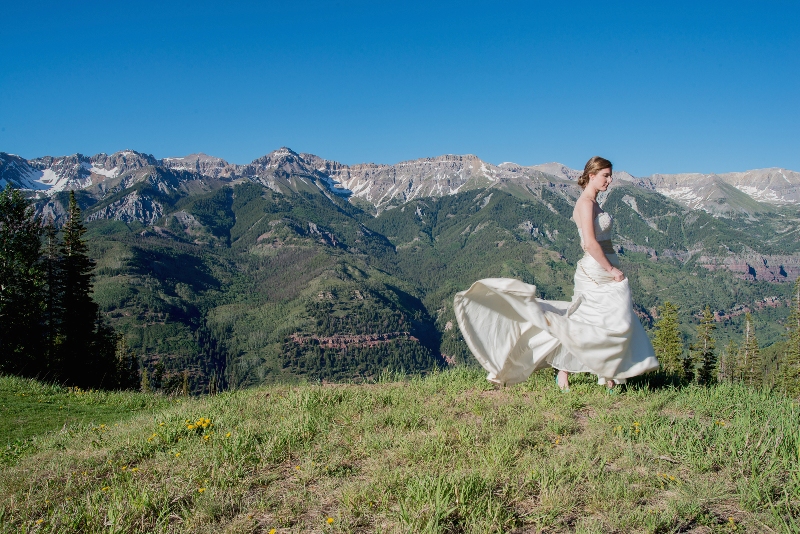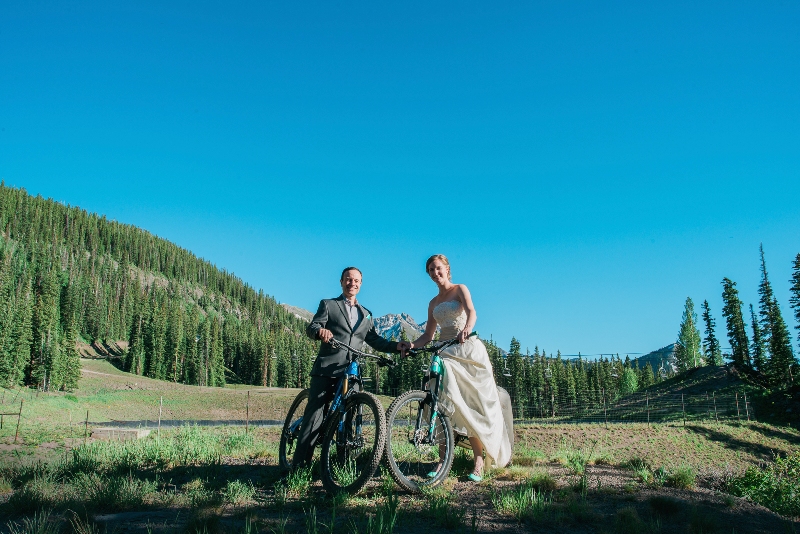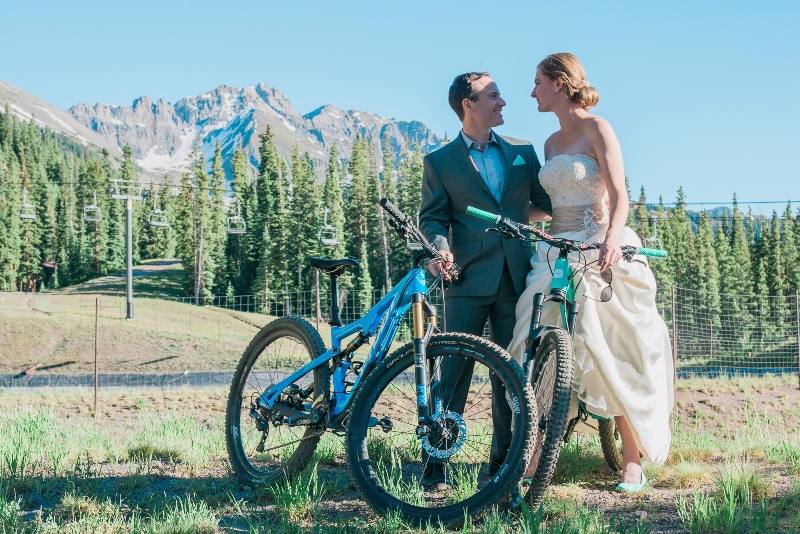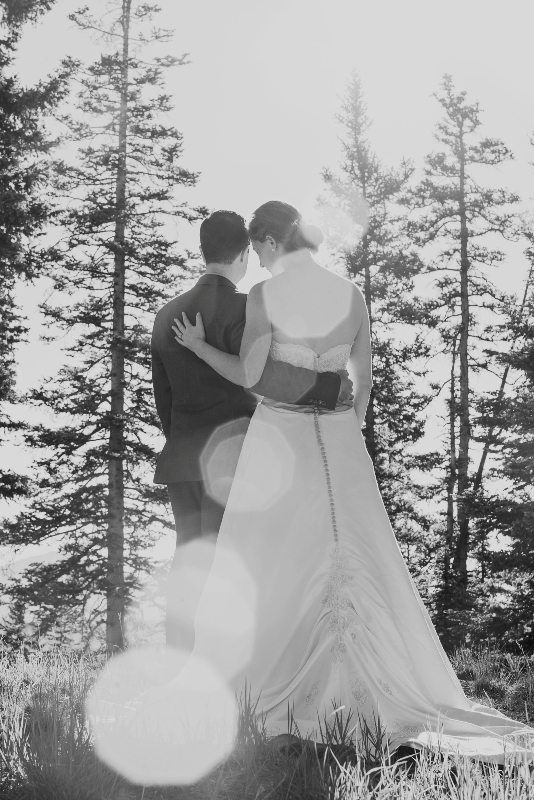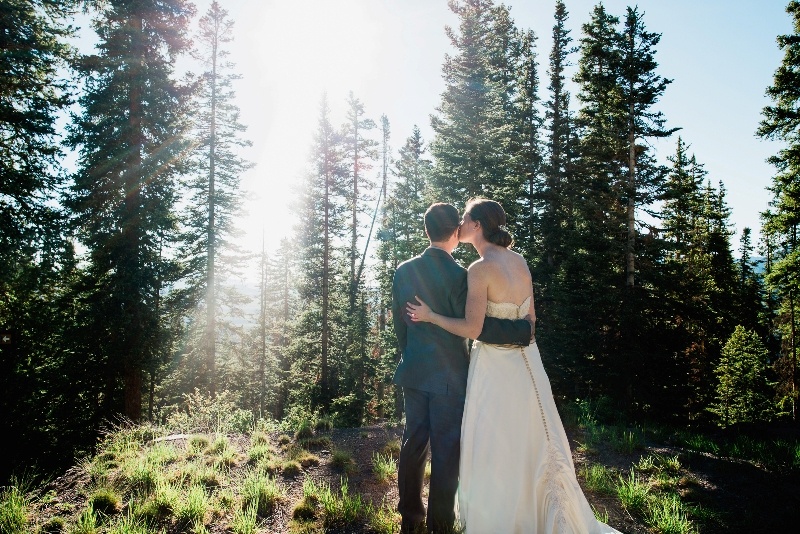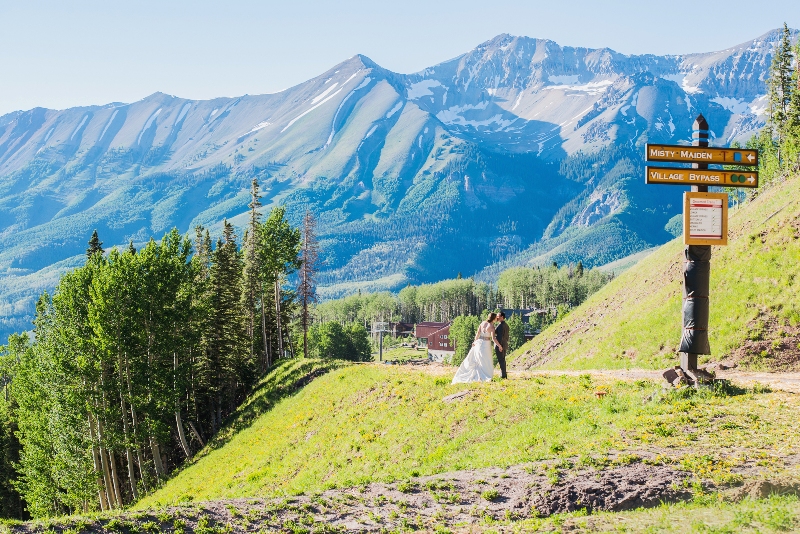 After hitting up all of our favorite spots on the mountain for post-ceremony photos, we headed back down the mountain…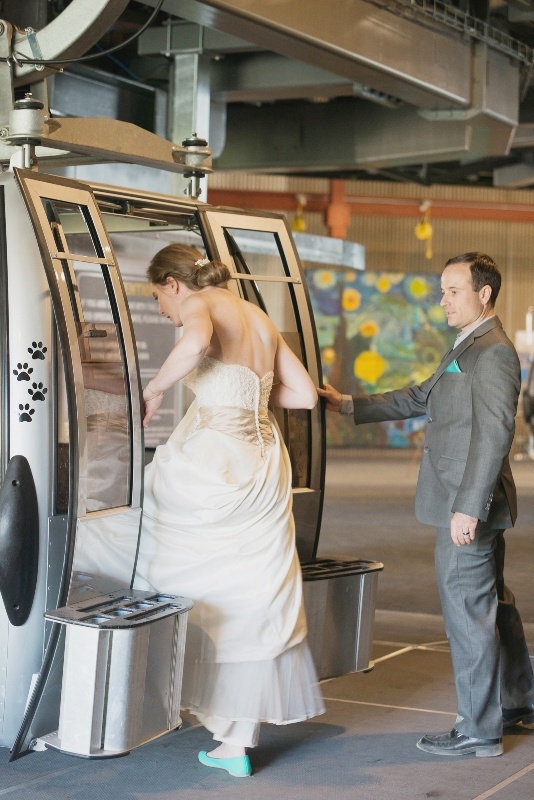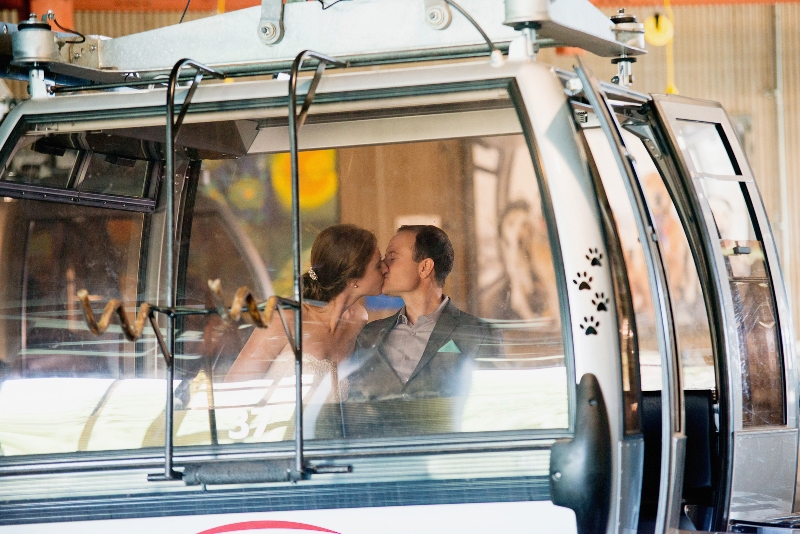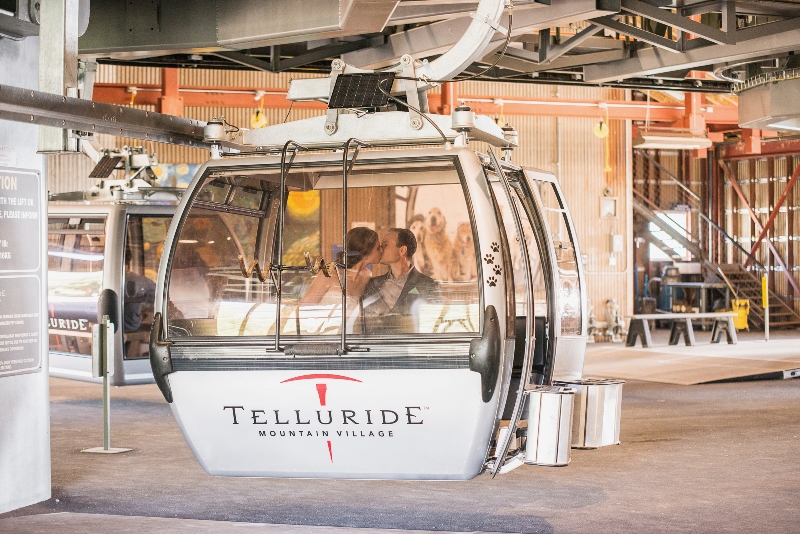 …for some dancing in the streets in downtown Telluride.