Sonya and Horst's San Francisco City Hall Destination Wedding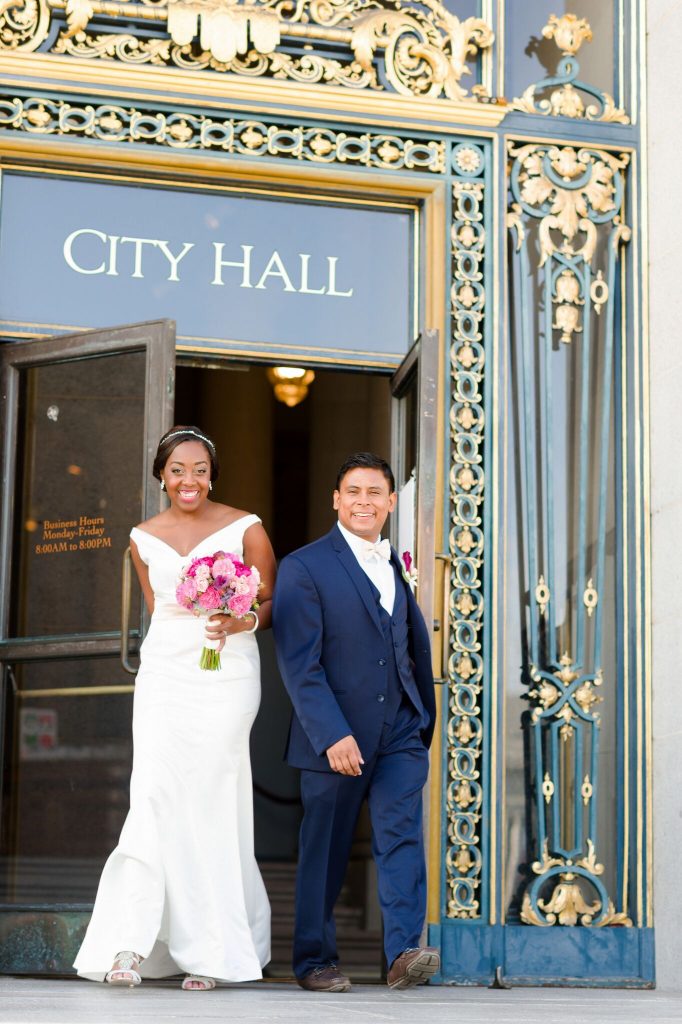 San Francisco City Hall weddings are amazing, but a San Francisco City Hall CHRISTMAS wedding is the best! No need to add decorations, for the lights are all laid out for us (thank you, San Francisco City Hall workers!) and combined with the breathtaking architecture of the building, it made for a one-of-a-kind backdrop for Keri and Mario's holiday wedding.
Being Bay Area natives, Keri and Mario always knew they'd be married at San Francisco City Hall. The Christmas backdrop was simply the icing on the cake.
After exchanging personally-written vows on the Fourth Floor gallery, we roamed about San Francisco City Hall getting shots of these two with all of City Hall's splendor behind them.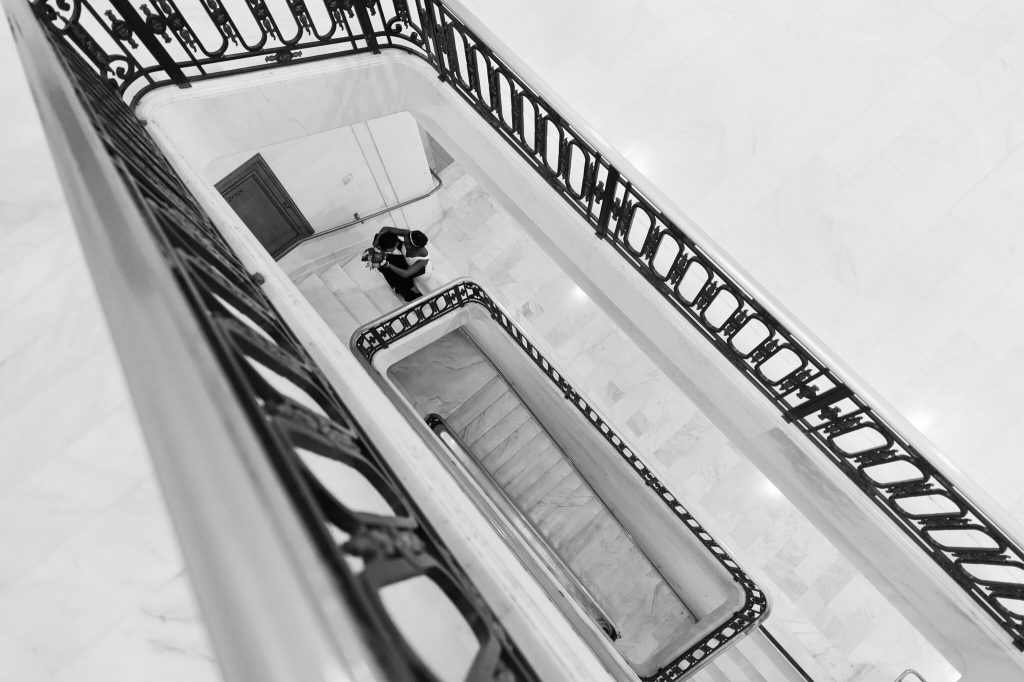 San Francisco's City Hall was rebuilt after the original burnt down during the Great Earthquake and Fire of 1906.  Its four floors of white marble, sweeping grand staircase, and exquisite detailing gave Keri and Mario's ceremony an added air of elegance.
Keri's bouquet was resplendent with roses, hydrangeas and orchids in various shades of pink.