Cathy and Ryan: Married in Big Sur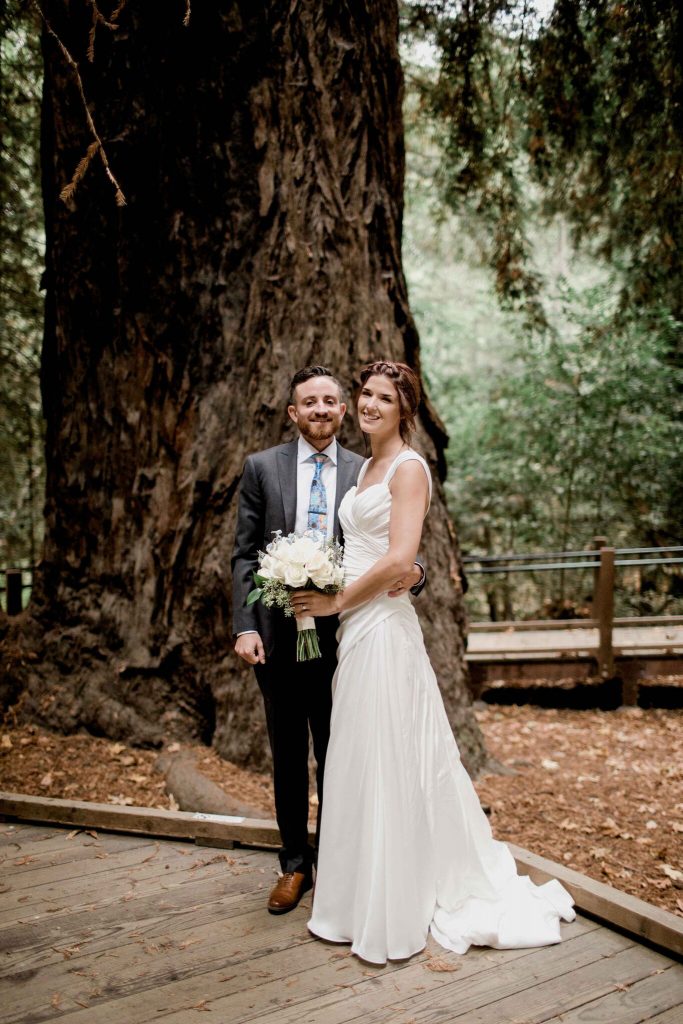 Cathy and Ryan traveled from Maryland to California to be married in Pfeiffer Big Sur State Park. However, the Soberanes fire that had burned along the Big Sur coastline for three months caused the park to be closed to the public.
The wedding was saved when park officials generously opened the park exclusively for Cathy, Ryan, and their guests just long enough to enjoy their wedding. Kudos to them for going above and beyond the call of duty (in the name of love!).
This cutie was as much a part of the show as the bride and groom. Look at that smile – she was clearly eating up the occasion!
"A wedding ring for Mommy and a wedding necklace for me!"