Courtney and Aaron's Santa Cruz Redwoods Wedding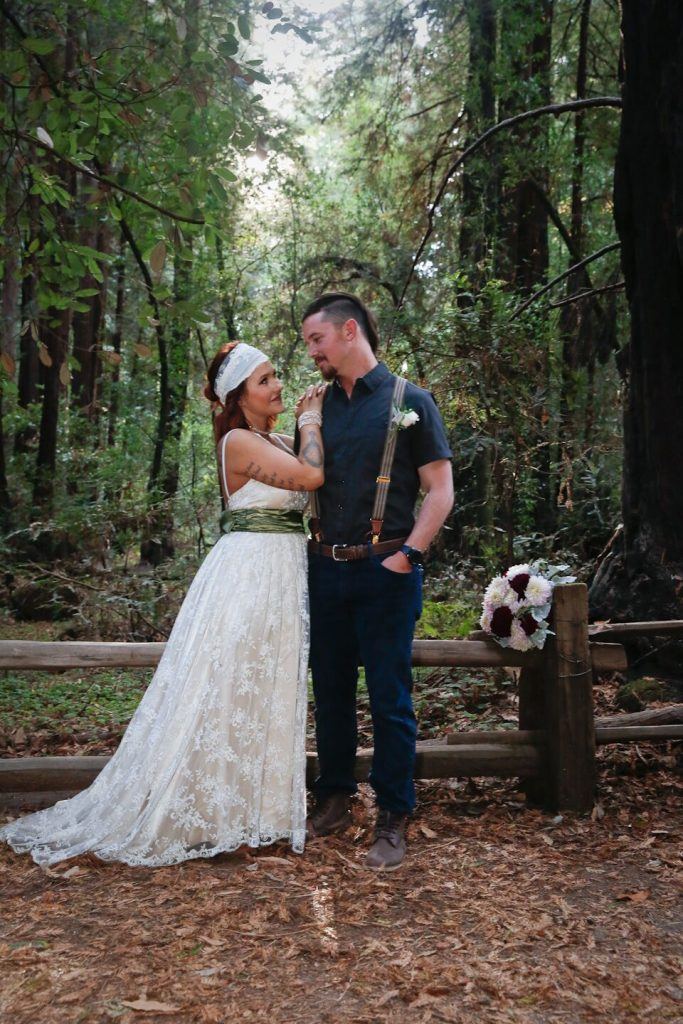 Feeling overwhelmed with wedding suggestions and input from family and friends, Courtney and Aaron opted for a stress-free ceremony among the redwoods near Santa Cruz.
Being in nature is very important to these two, and the idea of starting their new life together beneath the magnificent old trees seemed magical and romantic.
The unique mix of casual and formal details that Courtney and Aaron included in the ceremony highlighted their individual character as a couple. From Courtney's lace headband and olive green sash to Aaron's suspenders and blue jeans, the two offered their own spin on wedding traditions.
The couple first met when Courtney started a new job. Aaron stopped by to see his sister, who was her coworker. He asked Courtney out the next day, and they've been together ever since.
"My favorite part of our elopement was spending the day with no plans other than our marriage," wrote Courtney. "It was so stress-free. We went to the beach, had lunch in downtown Santa Cruz, got dressed, got married, and had a romantic dinner afterwards. This wedding was way more than I imagined. Way to go, Maureen, for giving us our fairy tale wedding!"