Kayleigh and Steve – Married on the Beach in Santa Cruz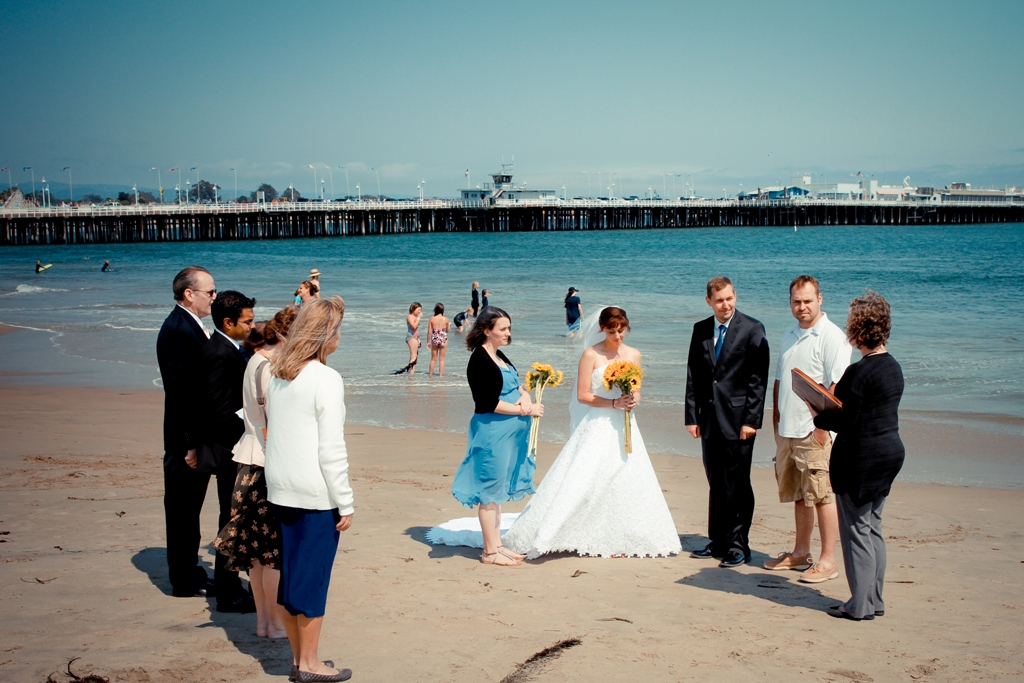 Many couples come to me asking about the most private beach areas to have an elopement wedding. At certain times of the year, that can be a tall order. But Kayleigh and Steve were totally content to get married amid the high energy and activity of the main beach in Santa Cruz.
The beach is just steps away from the Dream Inn, so it was super convenient for the two of them and their family to walk out the door to their ceremony menu. And the laughter and antics of beach-goers only served to make their day more festive.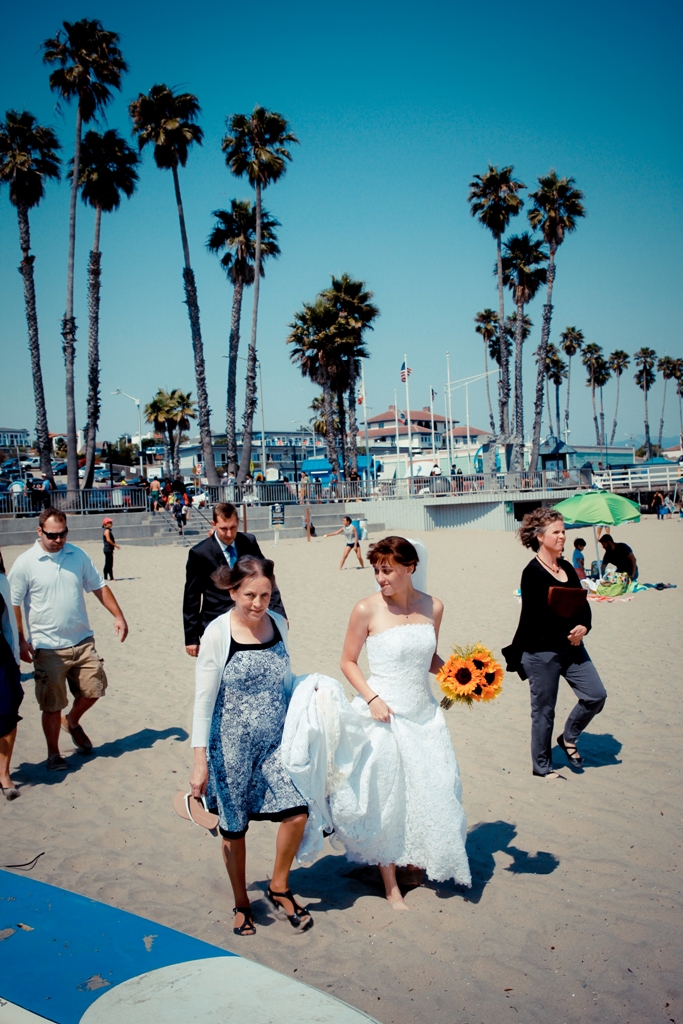 Kayleigh carried a bouquet of sunflowers, which she made herself.