Erin and Beau's Intimate Grand Lake Wedding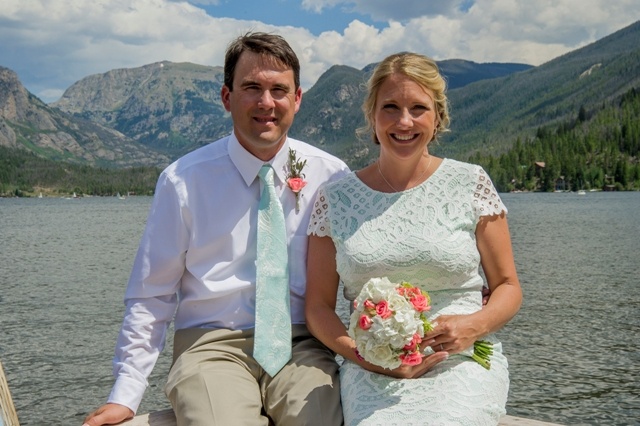 Most of our eloping couples come to us from out of state (and many from out of country) but Erin and Beau are Coloradans that drove to Grand Lake for their intimate wedding.
The park where they were married in Grand Lake is one of our hidden gems for having an intimate wedding ceremony. Situated on the shores of the lake, it's a charmer with a dock suitable for having the ceremony, summer wildflowers and mountain views to die for! With two guests in wheelchairs, Erin and Beau wanted something picturesque and intimate, yet handicapped accessible.
And that's how it came to be that Erin, Beau and their two lovely daughters came to Grand Lake, Colorado to say "I do."
Side note–this park can be reserved for free!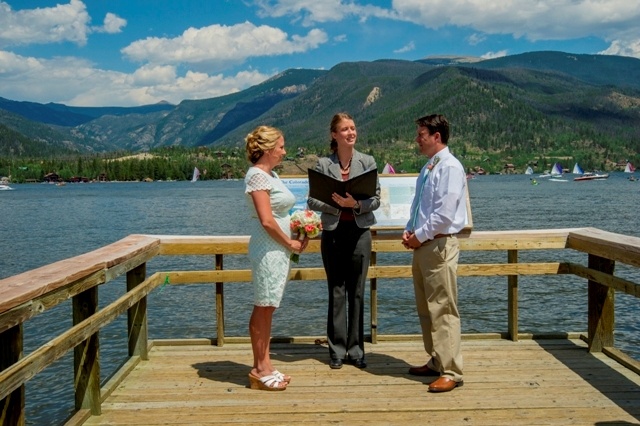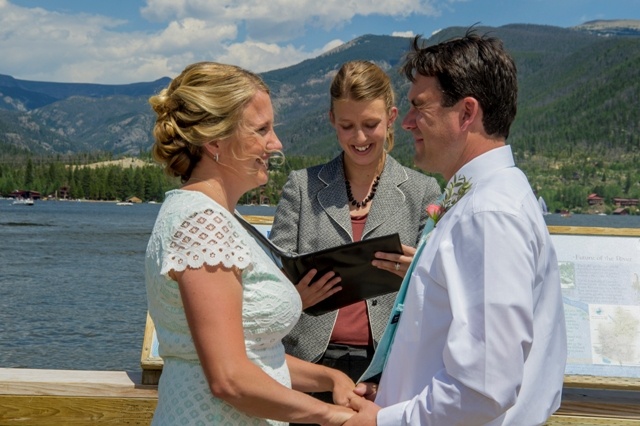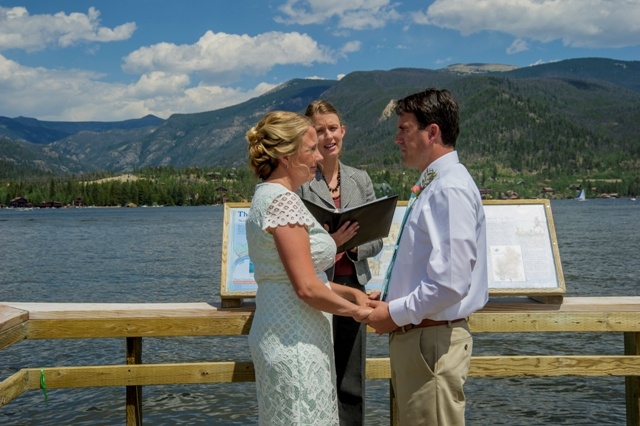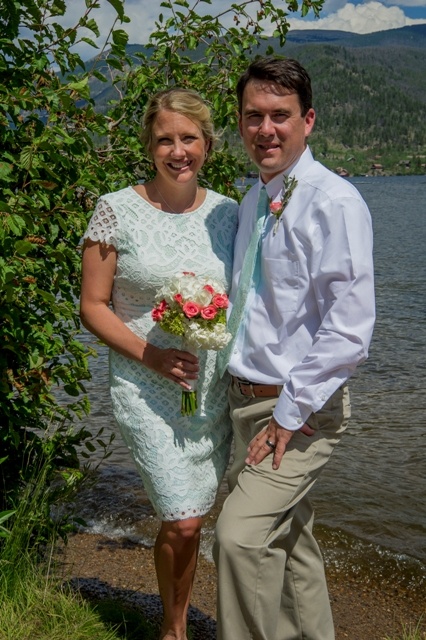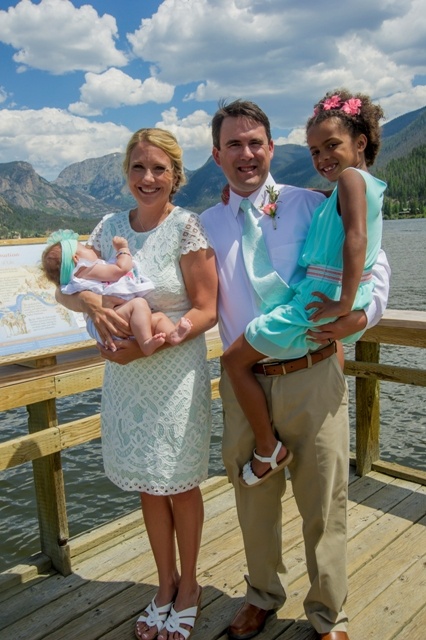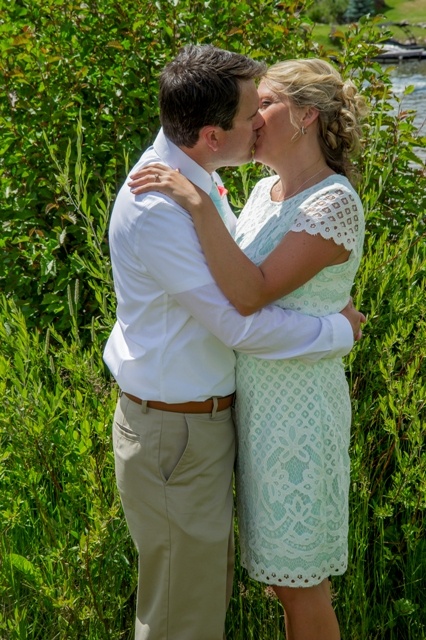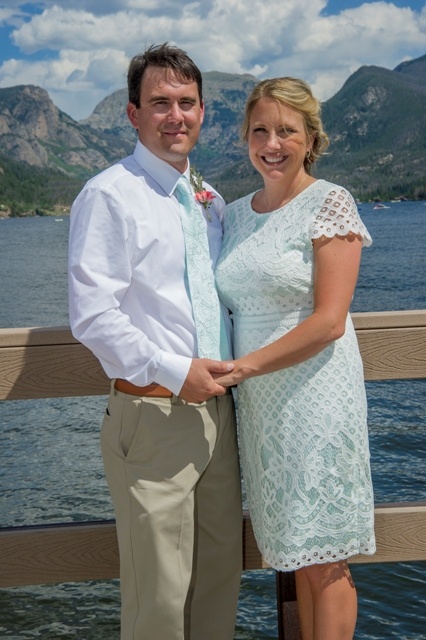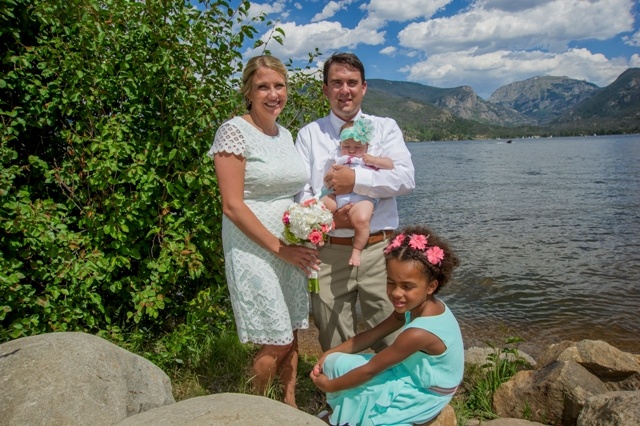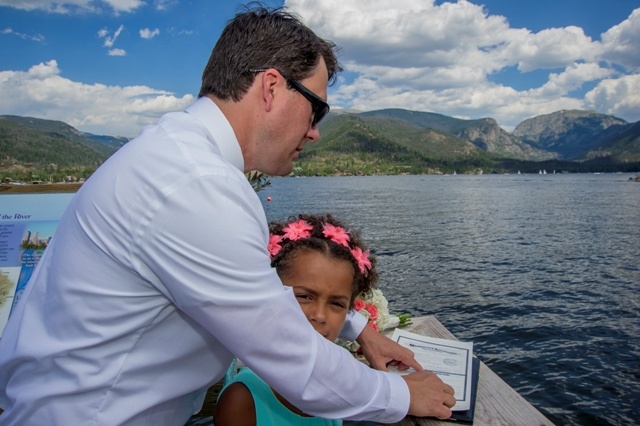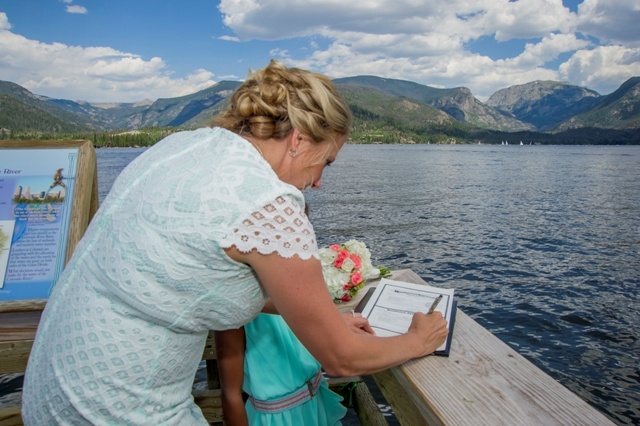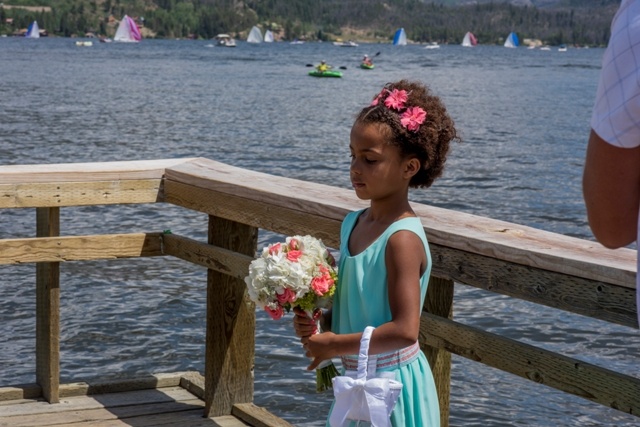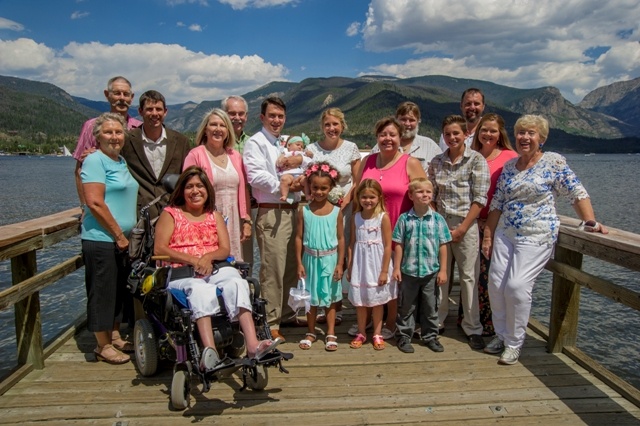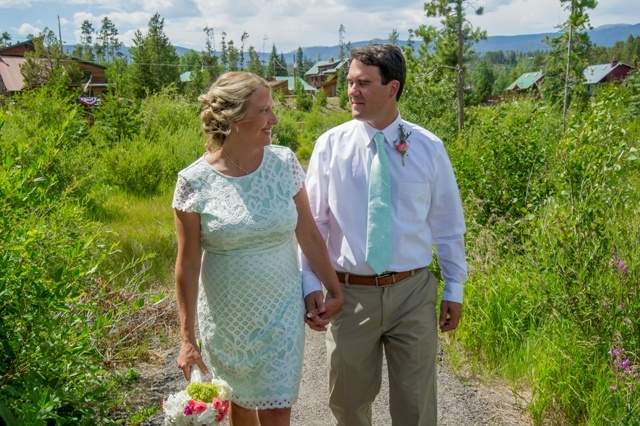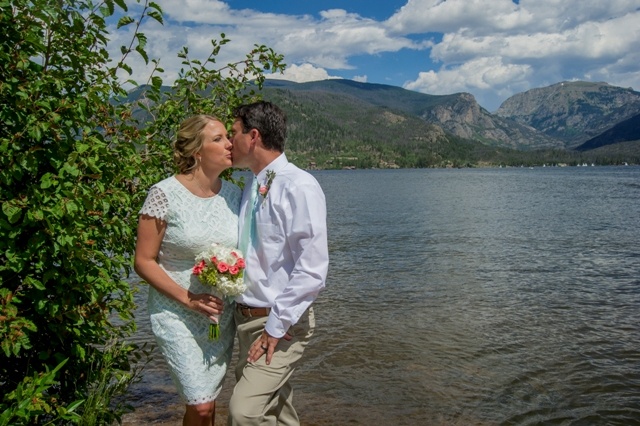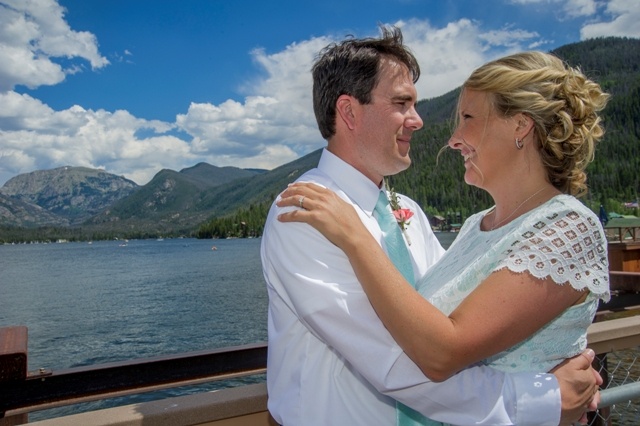 What was the best thing about having an intimate wedding?
"The simplicity of it all and the fact that it was planned for us. So nice that we could say it went off without a hitch considering we had never been there before and didn't have to plan!"