Callie and Paolo's Intimate Colorado Summer Wedding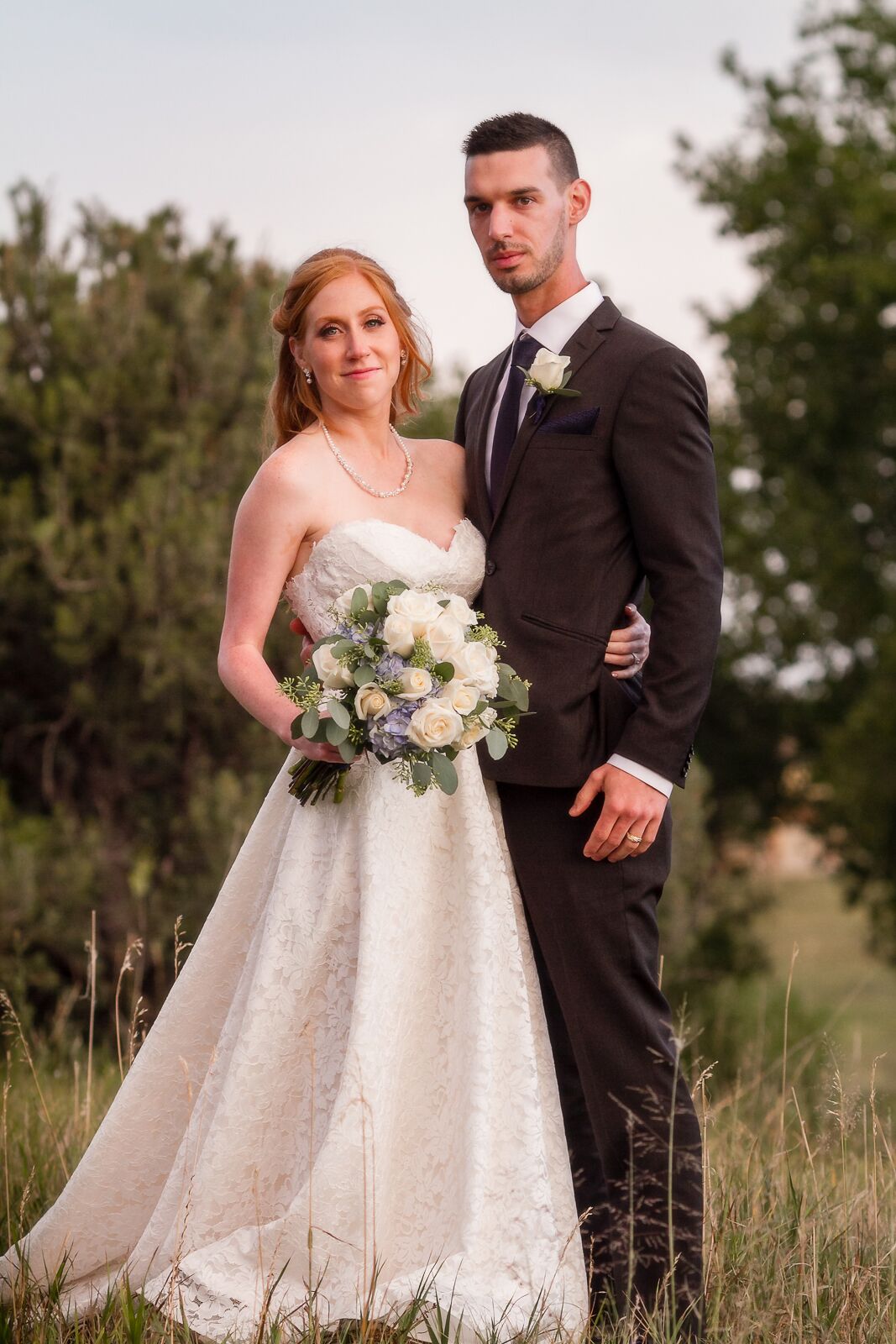 Callie and Paolo  traveled from Ontario, Canada to Denver to catch a Broncos game and–since neither of them likes being in the spotlight–they planned to be married in an intimate setting overlooking the Continental Divide on a glorious summer evening.
"We've always wanted to go to Denver, plus Paolo is a big Denver Broncos fan," said Callie. "We knew the scenery was beautiful and thought it would make a great spot for an intimate wedding."
Well, you know what they say about the best laid plans? Their intimate Colorado summer wedding didn't go off without a hitch. Mother Nature had to put her two cents worth in, as usual!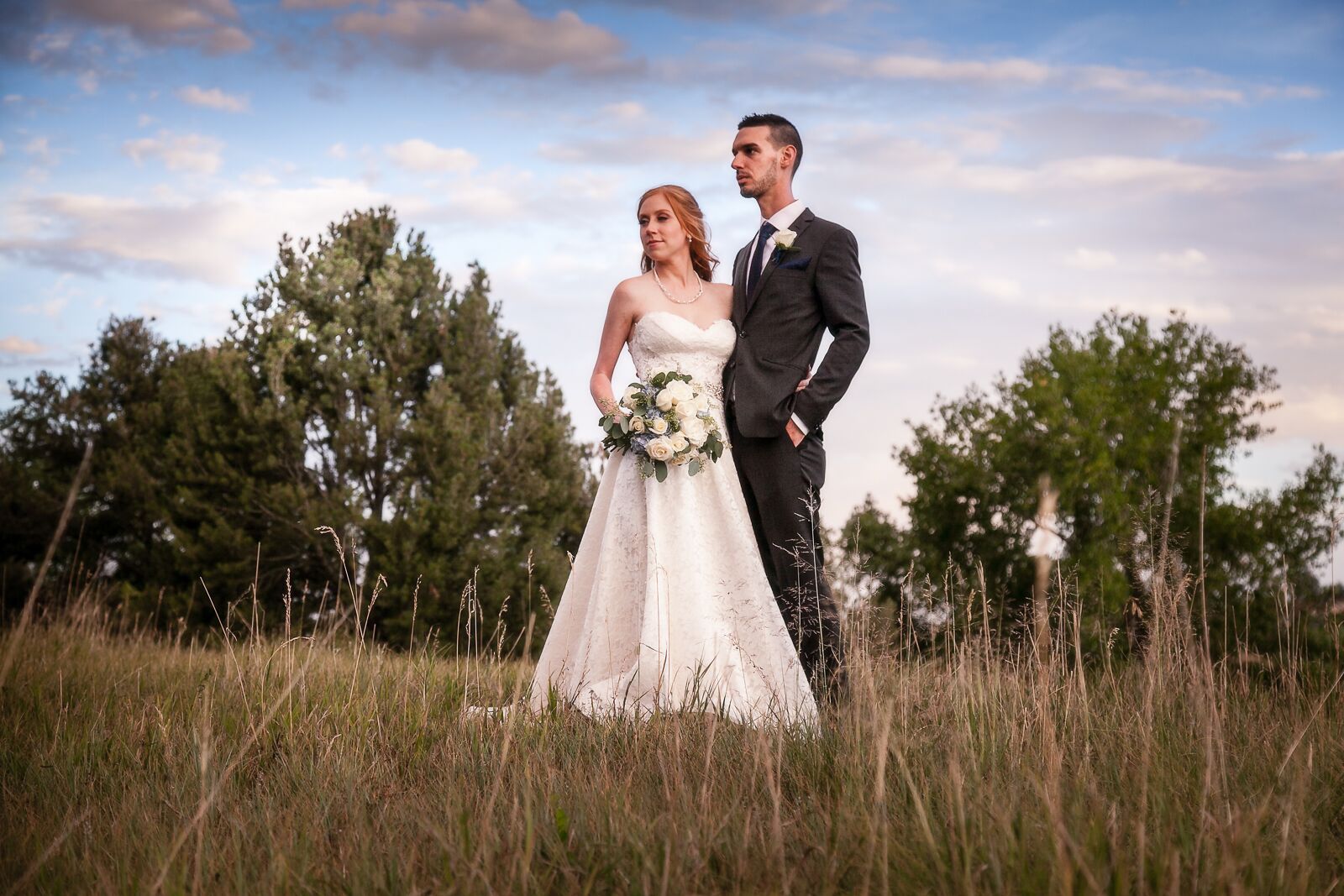 I'm obsessive about checking the weather for each of my couples' wedding days. I start about a week before, culminating in a final check in the day of the wedding for an hourly forecast. Cassie and Paolo's wedding was no different; with an early evening summer wedding, I was particularity hyper-vigilant because that's when our Colorado lightening storms sometimes roll in.
And the thing is, I live close by to the state park overlook that these two had chosen for their ceremony venue. So not only was I checking the weather online, I was–quite honestly–simply looking out the window.
All looked perfectly fine and I didn't raise any alarm bells with either officiant or photographer that a last minute switch would be necessary.
So when the photographer called me and said they were all at the site and it was pouring like crazy, it was a bit of a head-scratcher! Well…THIS was a new one for me!
Weather.com, you let me down!! Plus it was only overcast where I was.
What to do….what to do… We were going to lose the light for photos if we didn't act fast.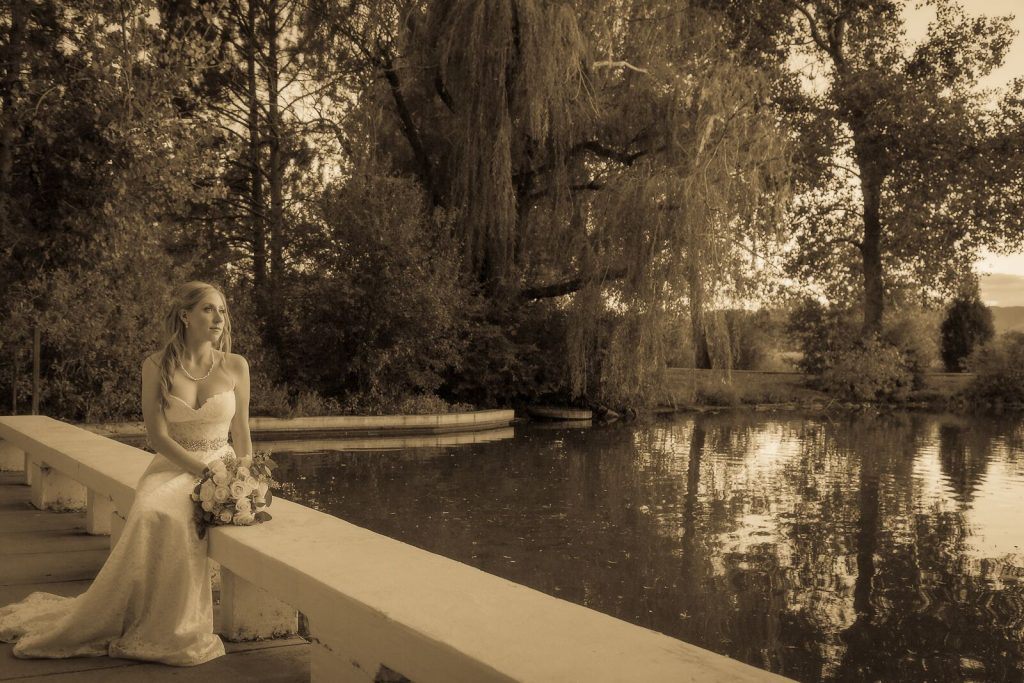 Well, it's not raining down here, so bring 'em back to town. They hopped into their limo and everyone made a beeline for my favorite in-town Denver lakeside wedding venue (complete with covered gazebo–just in case!).
These two went with the flow and were totally unflappable about the whole thing. They ended up with their intimate Colorado summer wedding for two after all. It was just a few miles down the road form where they'd originally intended.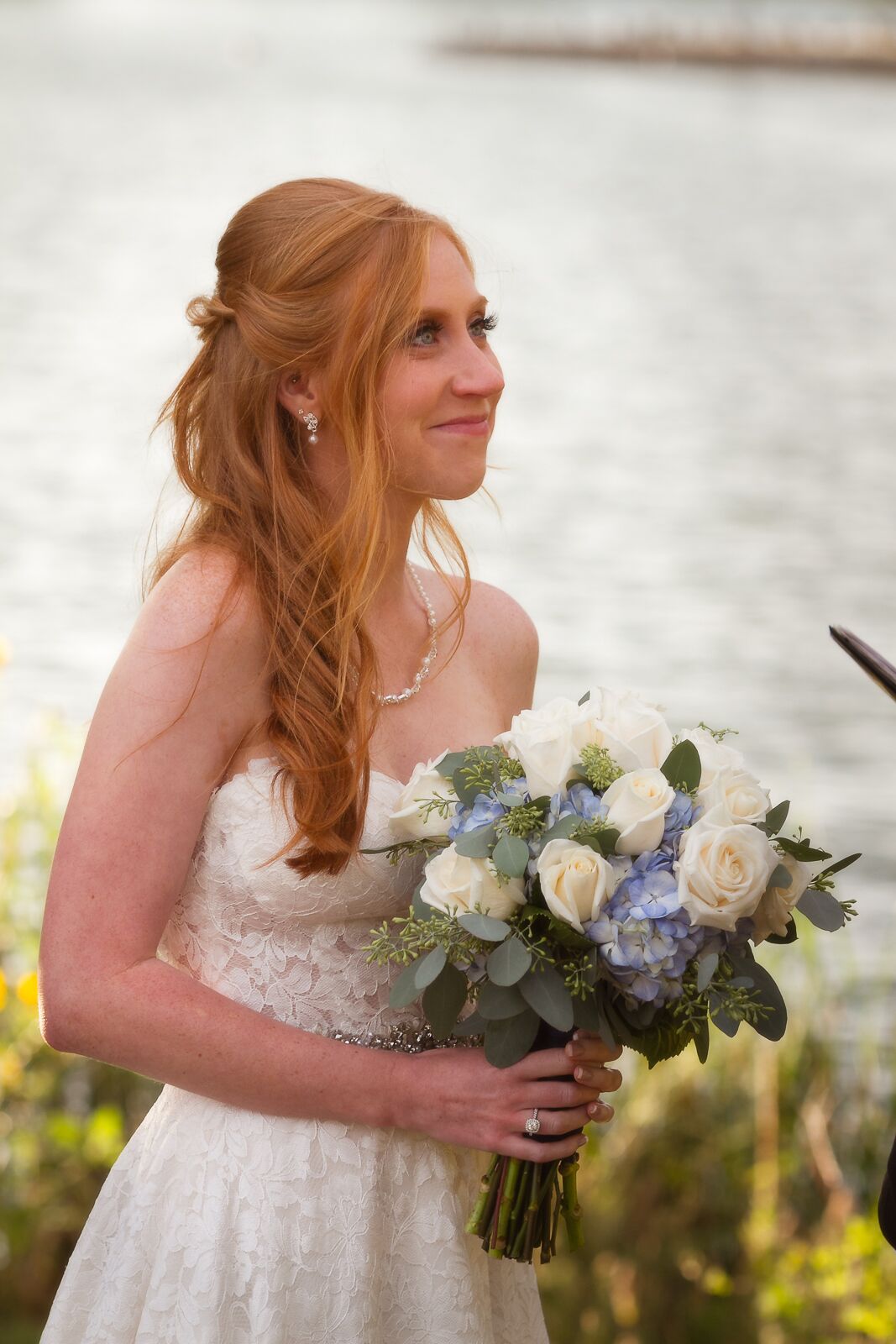 Callie and Paolo describe their wedding day as laidback and perfect.
"Besides the getting married part, it was just really nice to wake up together and go for breakfast," wrote Callie and Paolo after their elopement. "It felt very relaxed. The only setback was how the weather at the site where we originally planned to be married wasn't cooperating. But we found another spot that was just right and everything worked out beautifully."
And as far as eloping? Callie and Paolo agree that other couples should absolutely go for it. They were extremely happy with their experience.
"The service was excellent. All the vendors were fantastic to work with and very friendly. Having Blue Sky to help plan made the whole process very easy and enjoyable!"