An Intimate Big Sur Wedding for Katrina and Charles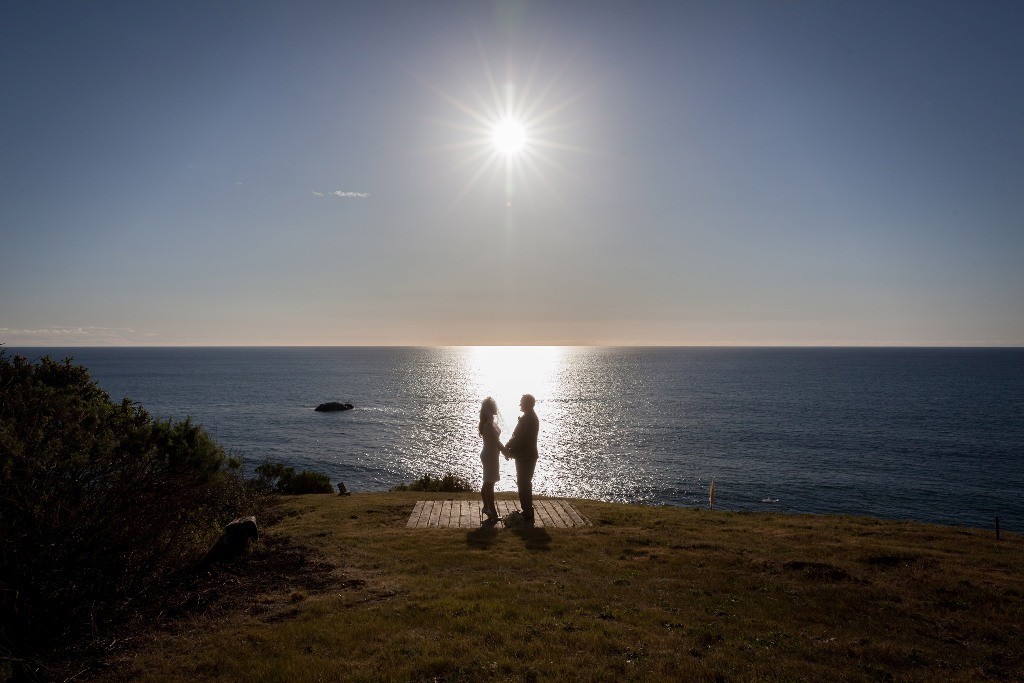 When Katrina contacted me in December to help her plan their intimate Big Sur wedding, she explained that she and Charles tend toward "taking care of others on a regular basis" so they wanted their special day to be one where they could focus solely on each other.
Being a caregiver and a nurturer myself, I totally understood this. So we set about planning a day that had every detail crafted to allowing these two to focus only on themselves.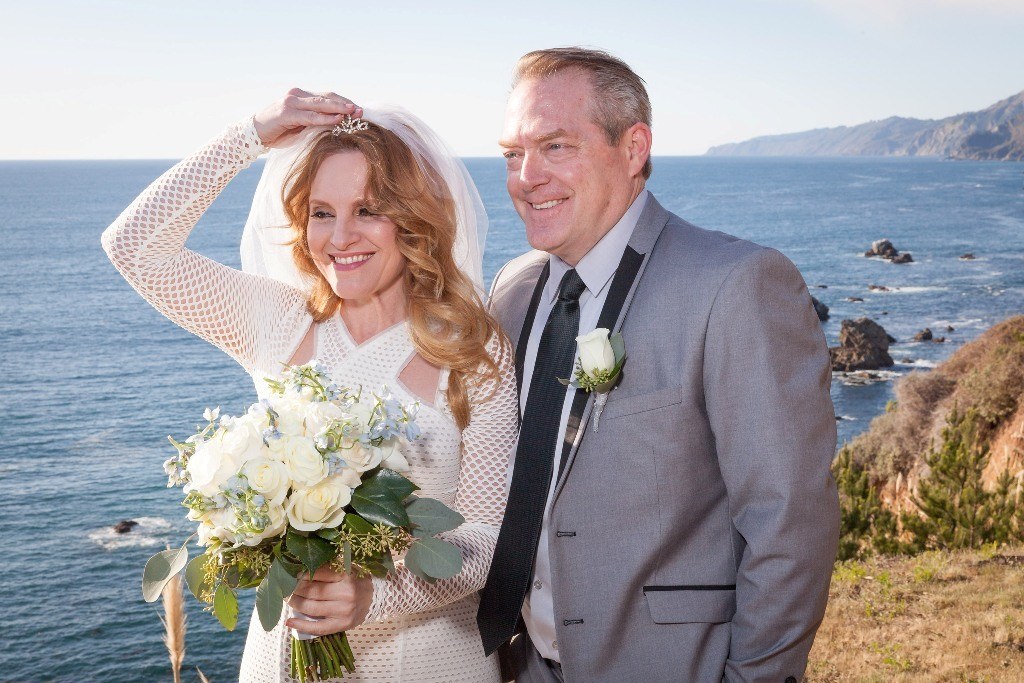 They booked the ultra-fabulous Wind & Sea Estate for their lodging so it was a natural that they have the ceremony there as well. We arranged it so they never had to leave the estate on the day of their wedding. Our hair and makeup stylist worked her magic on site; the flowers were delivered to their door and we even arranged for a private caterer to whip up a post-ceremony romantic dinner a deux!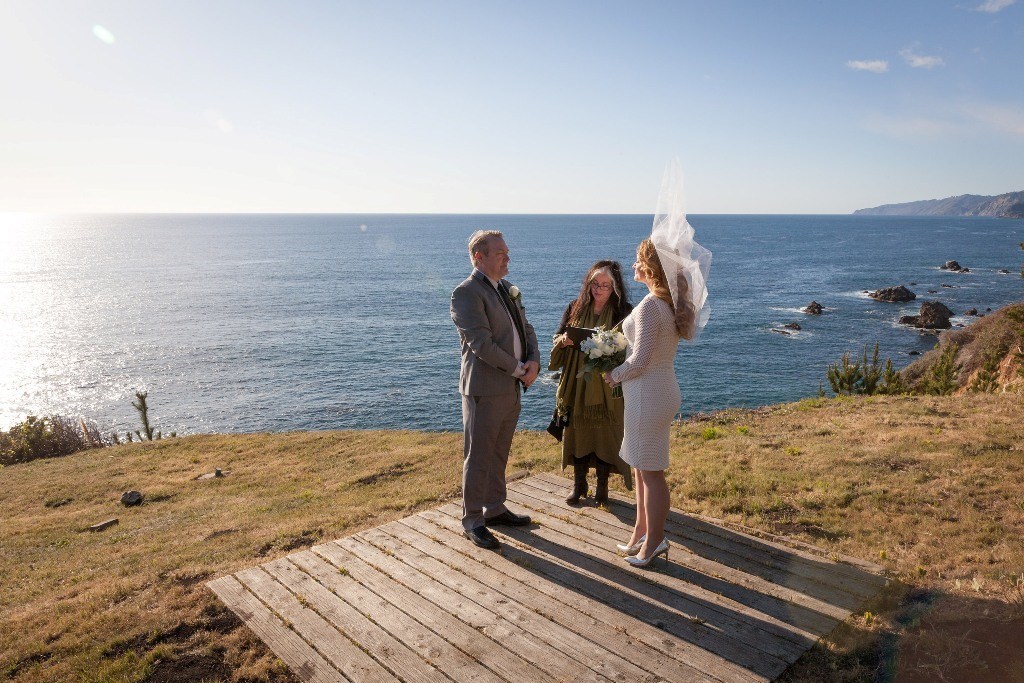 The day dawned a bit windy (that's ocean weather for ya!)  but sunny and glorious!
Katrina's bouquet was a stunning blend of white roses with blue accent flowers with shades of gray in the "greenery" to match Charles' suit.
What words best describe your wedding day?
"Majestic – relaxed – elegant – romantic."
What was your favorite part of your wedding day?
"For Charles, it was standing on the overlook during their intimate wedding ceremony". For Katrina, she reveled in starting the day with a hot tub soak and ending it with that fabulous private dinner for two.
What was the best thing about having an intimate wedding?
"Rather than spending a great deal of money entertaining a large group – we were able to indulge and treat ourselves, and focus on each other.."
Any advice for other couples planning to elope?
"Do it!"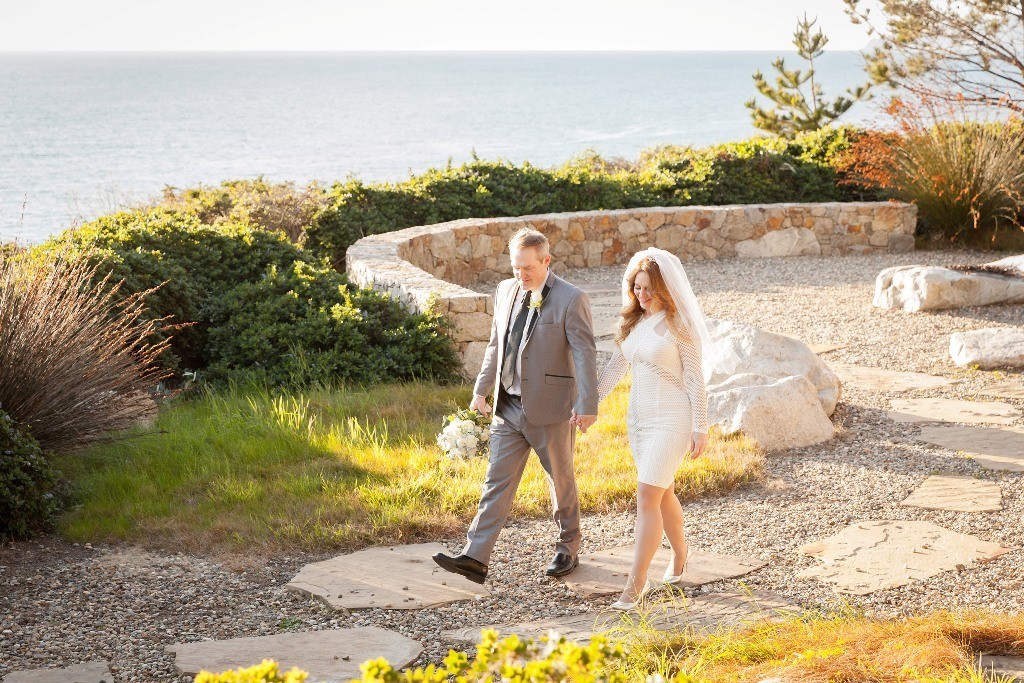 How was your experience in working with us?
"We were both extremely pleased with Blue Sky Elopements – the coordination of services and planning was flawless and resulted in a perfect, stress-free day."
Interested in eloping to Big Sur?  Contact us about California elopement packages.