Lori and KC's elopement in White River National Forest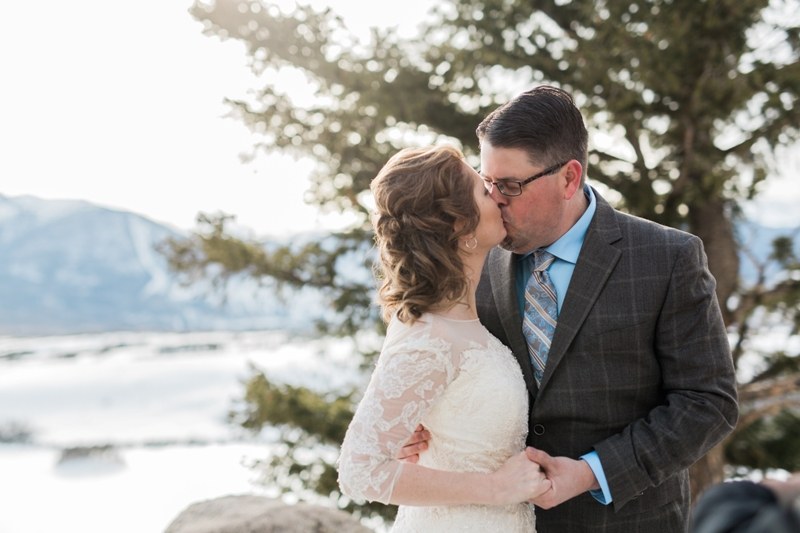 March weddings in the Rocky Mountains of Colorado are more winter-like than spring like, but Lori and KC totally understood that and were up for whatever Mother Nature planned to dish out. These two come from Fort Worth Texas to Copper Mountain for an annual ski vacation, so they know Colorado in winter. Their early March elopement in Breckenridge was chilly but clear and there were smiles and laughter all around.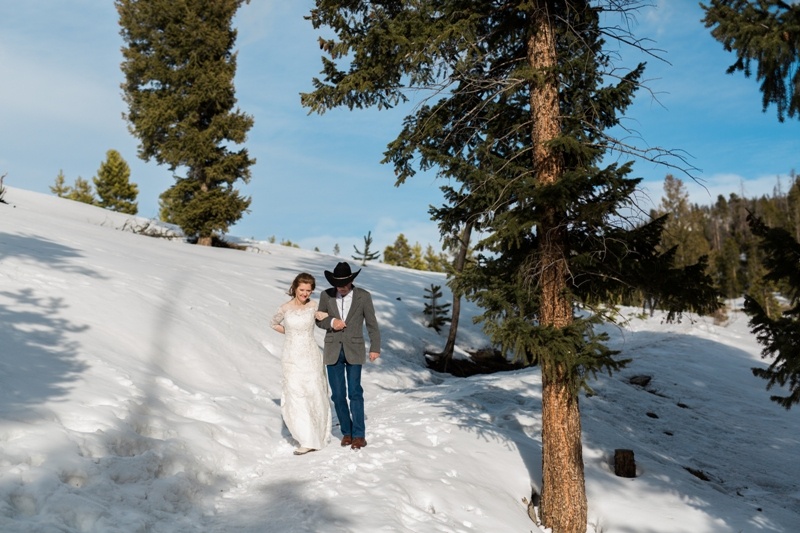 Lori makes her entrance down the snow-covered path.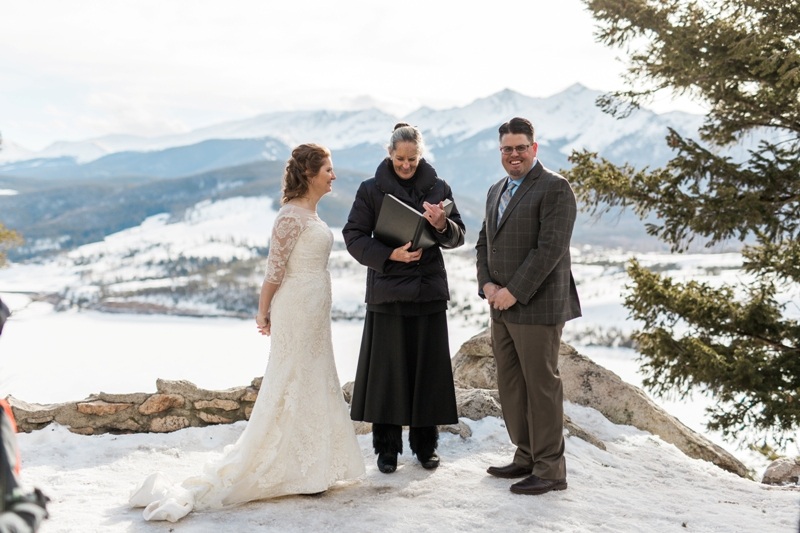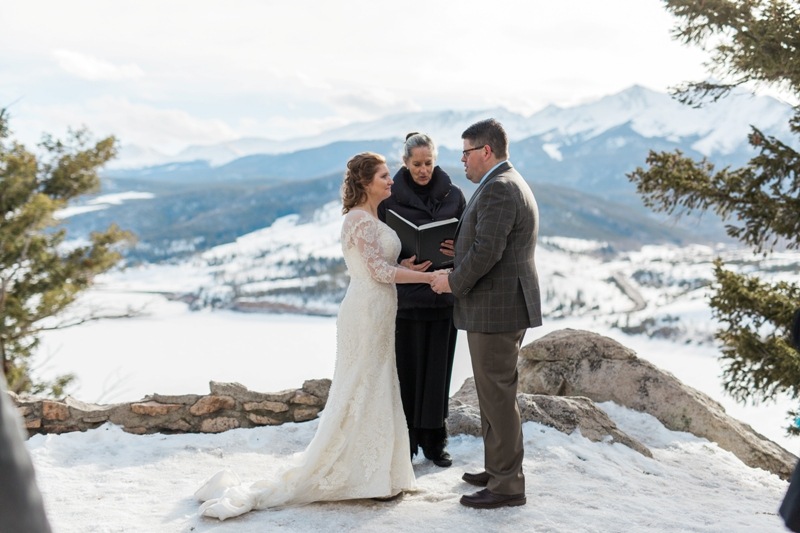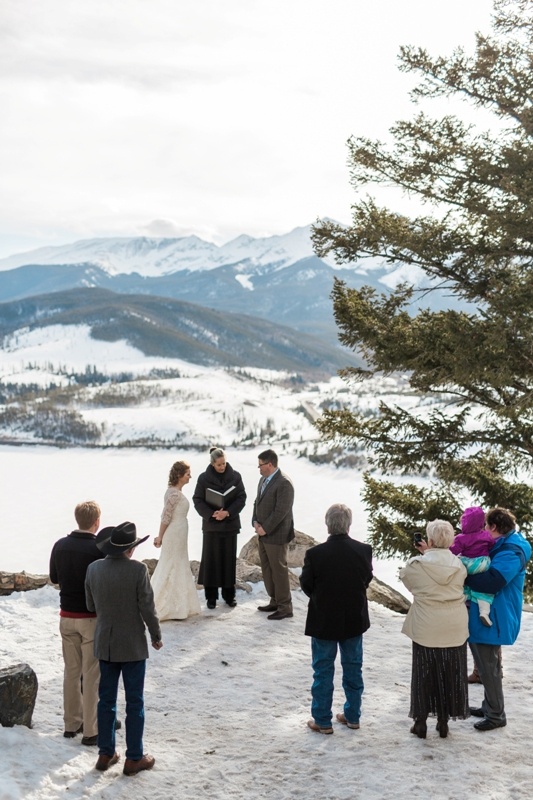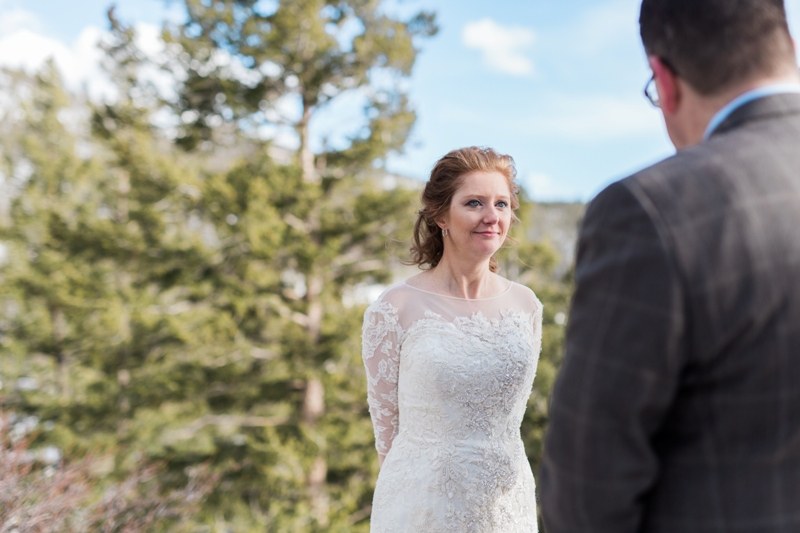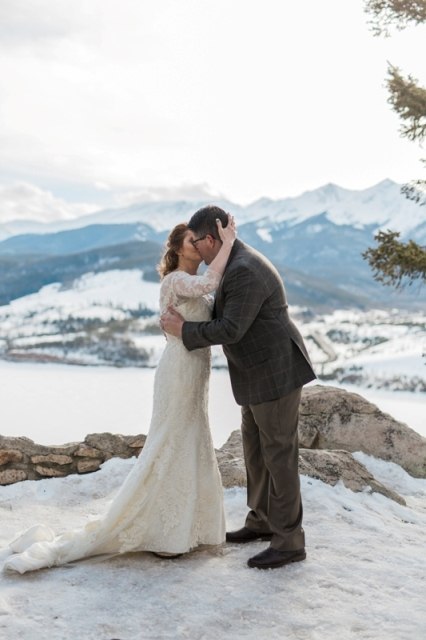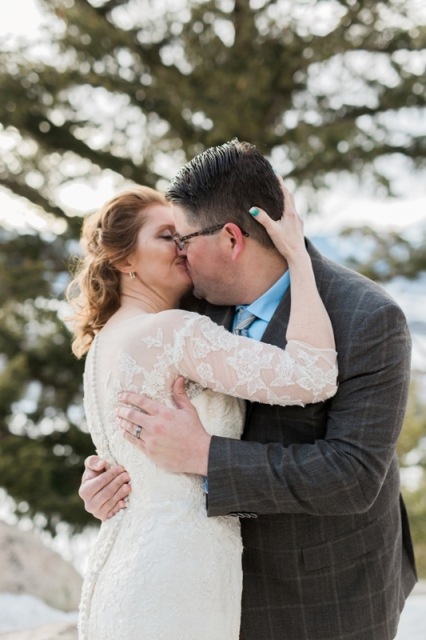 The guests had (almost!) as much fun at their intimate wedding as Lori and KC did. And I have to take a moment in this blog post to feature some photos of the absolutely adorable children that attended.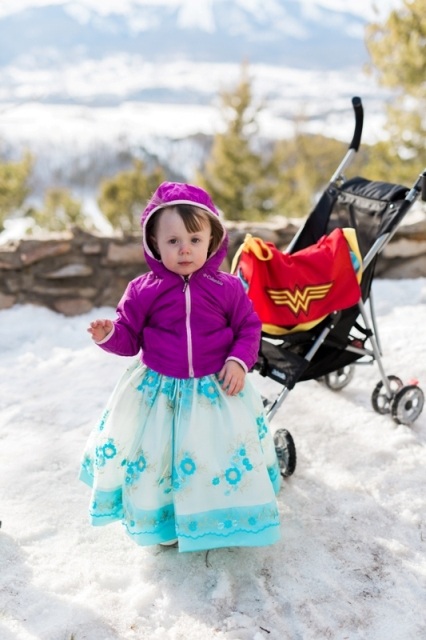 Anyone else besides me want to just give this baby a squeeze???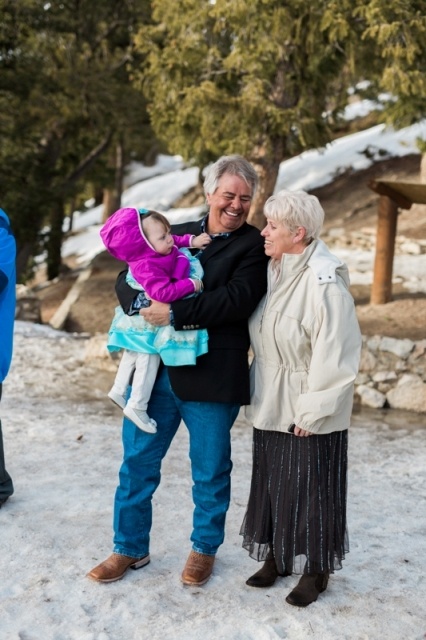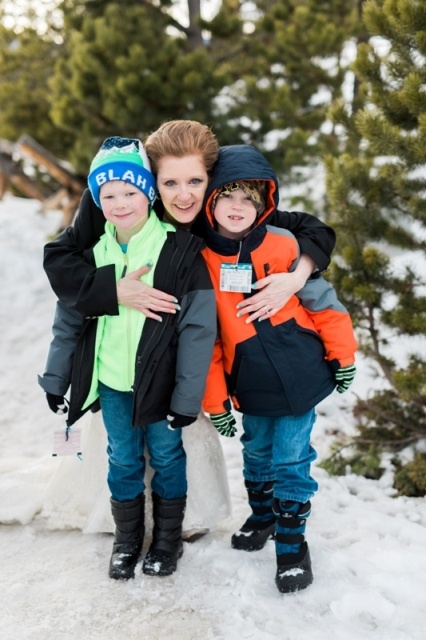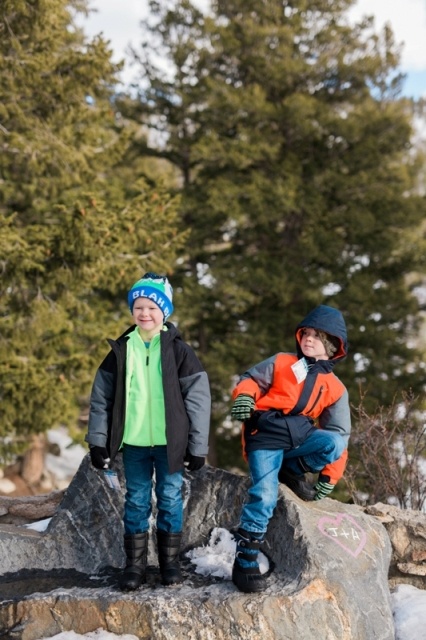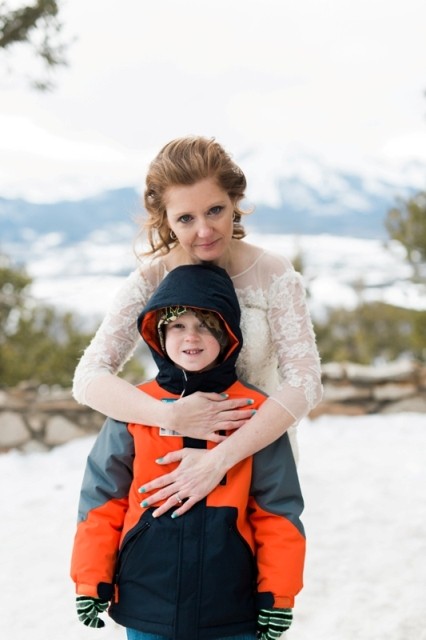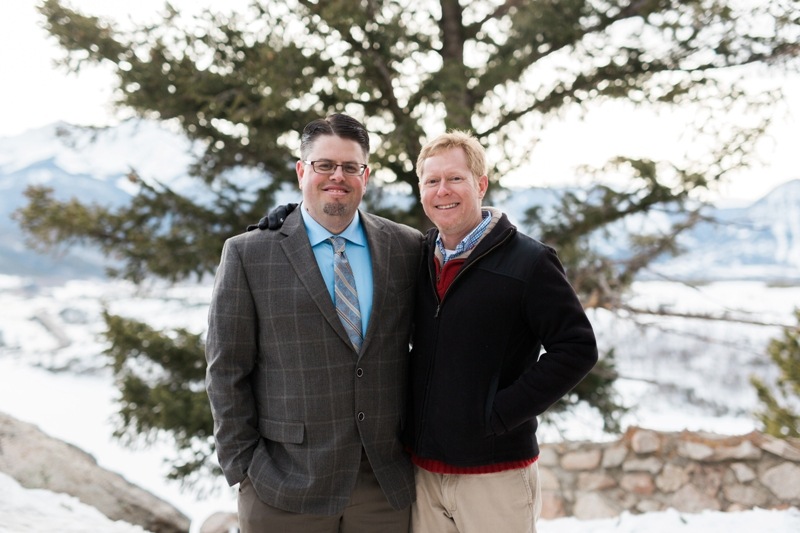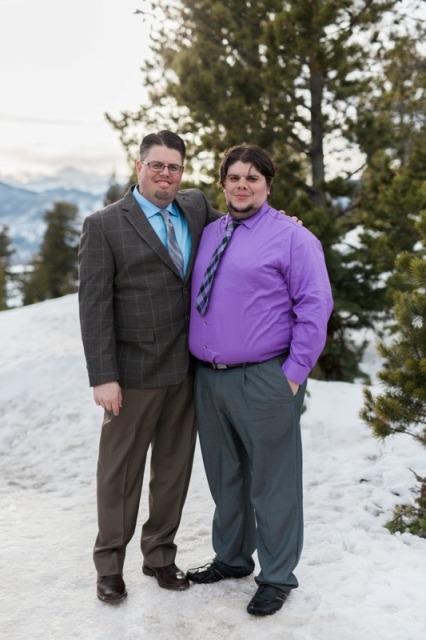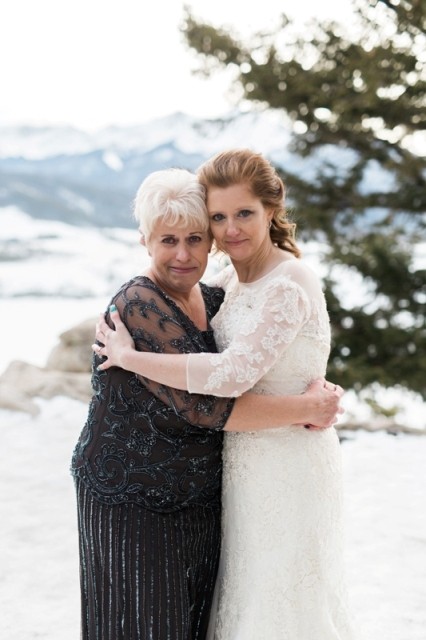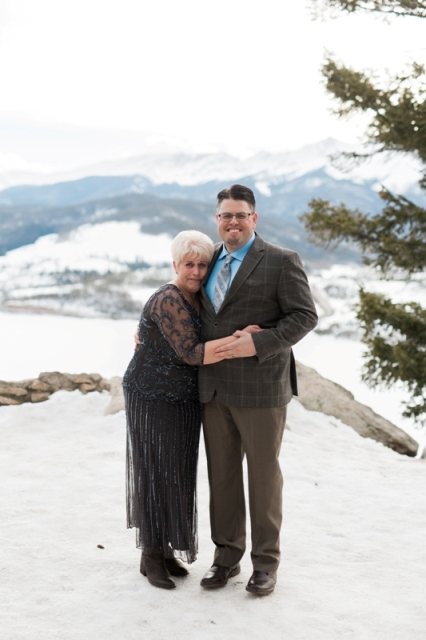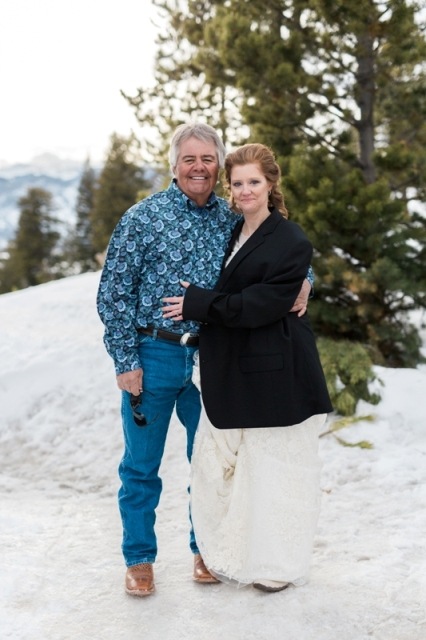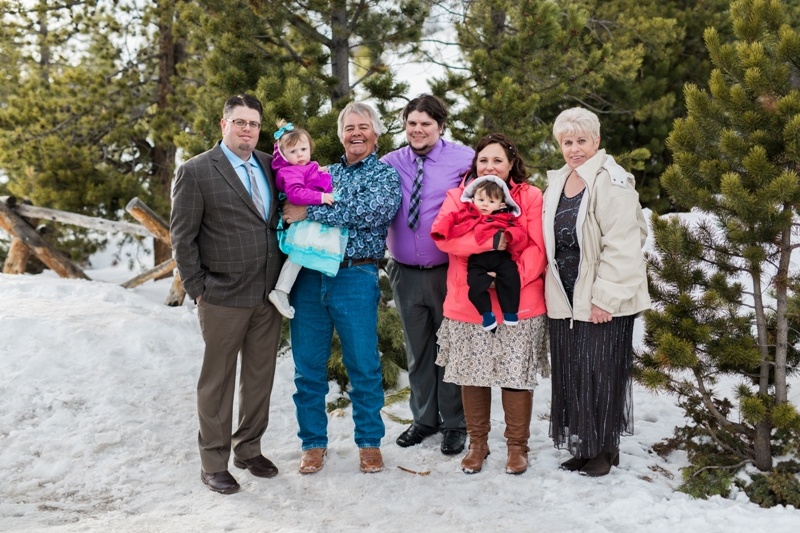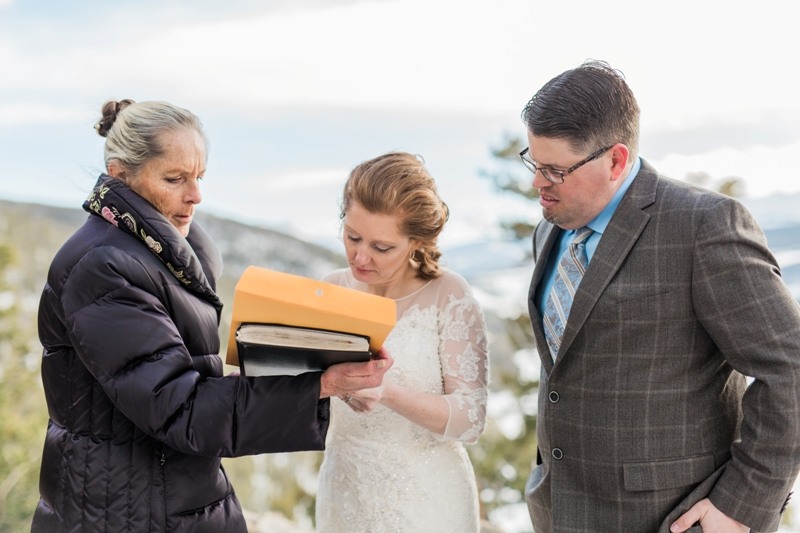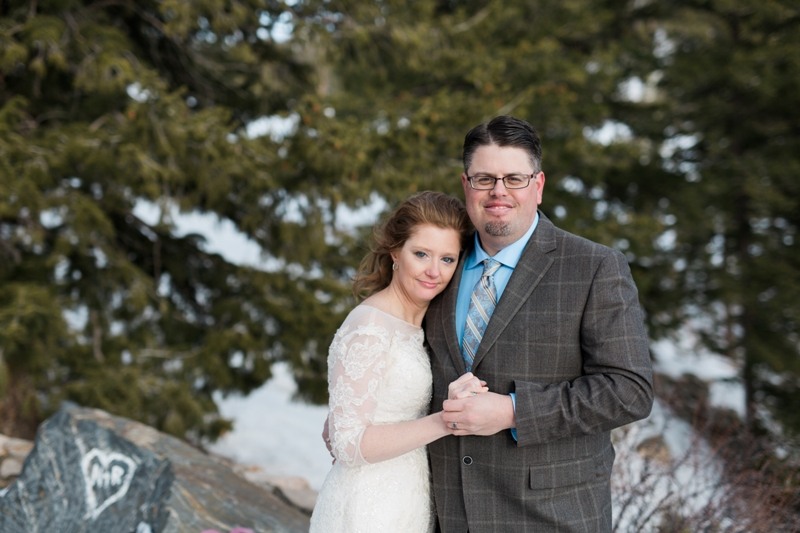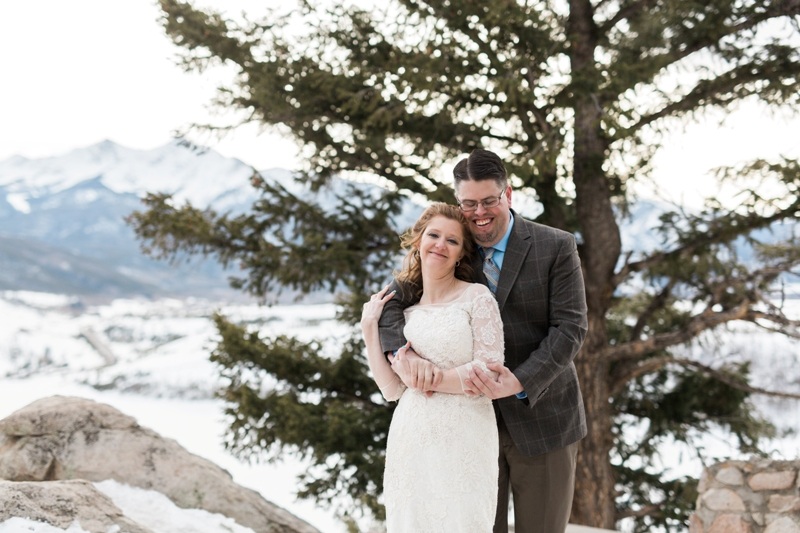 Lori had her hair and makeup done by one of our pros and the results were stunning.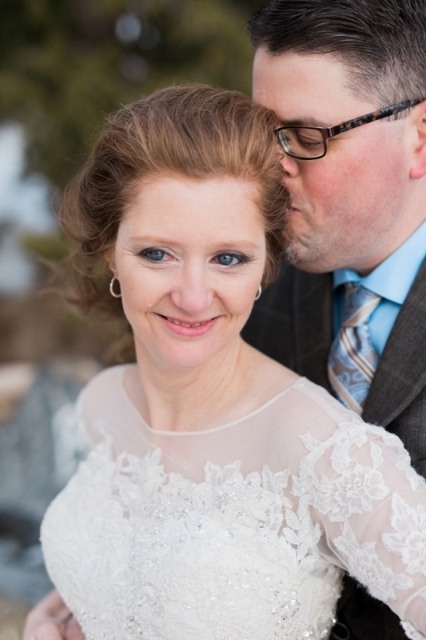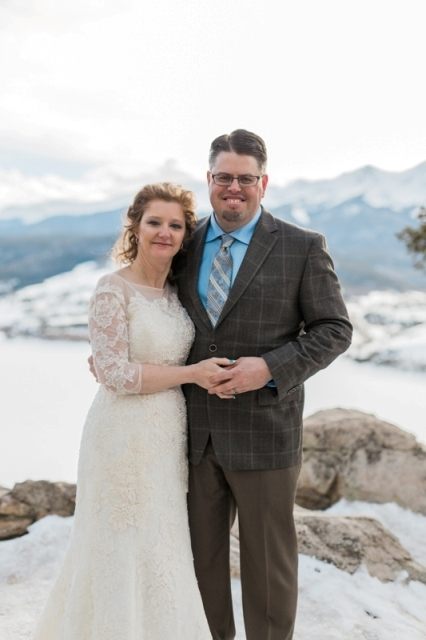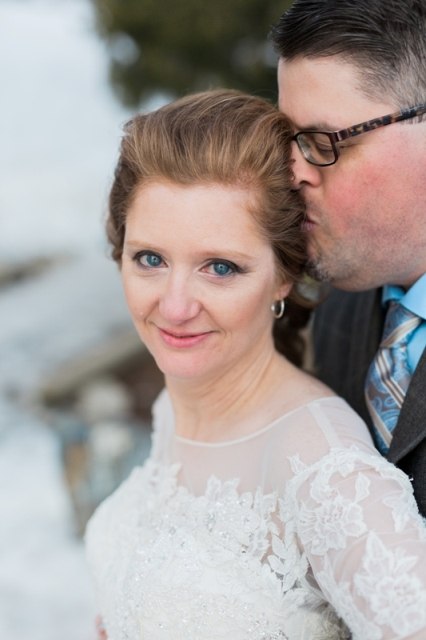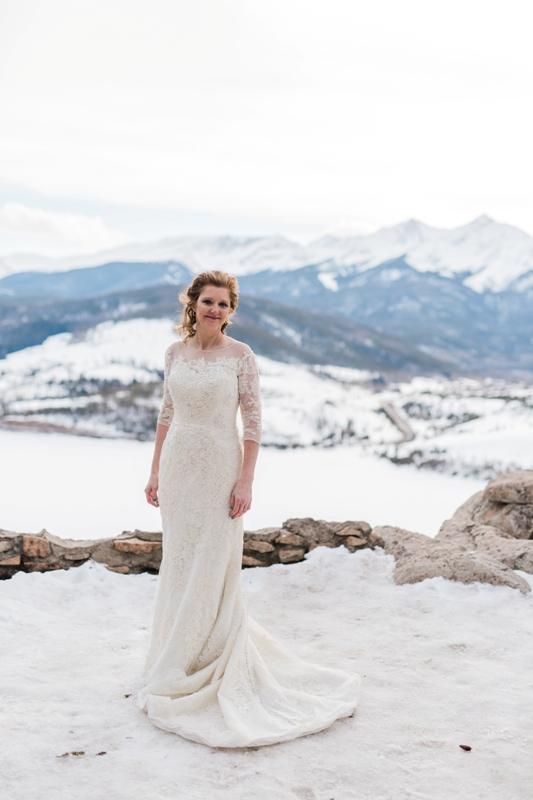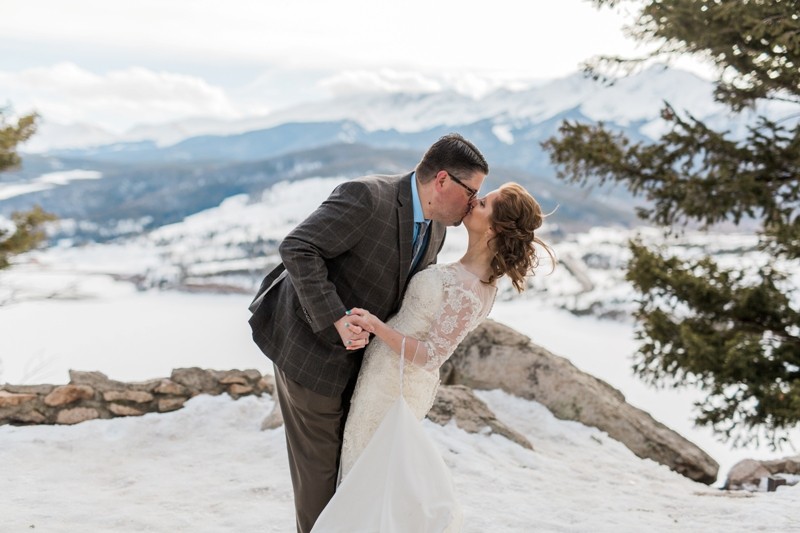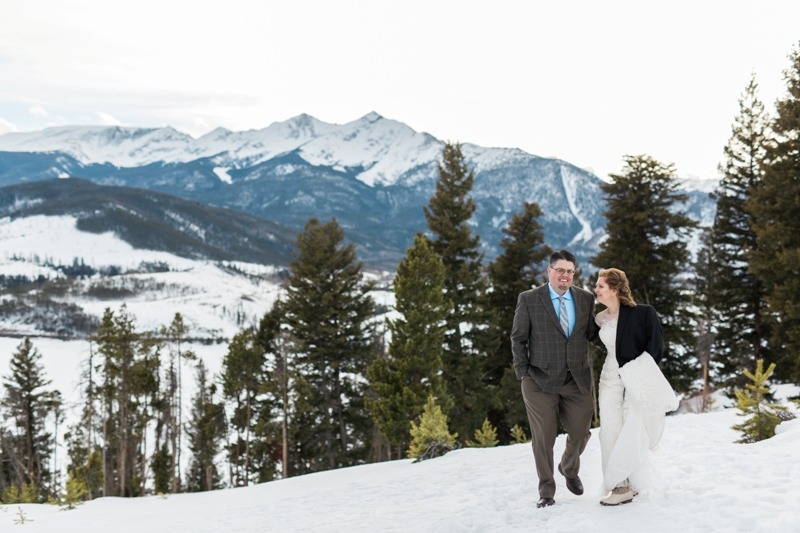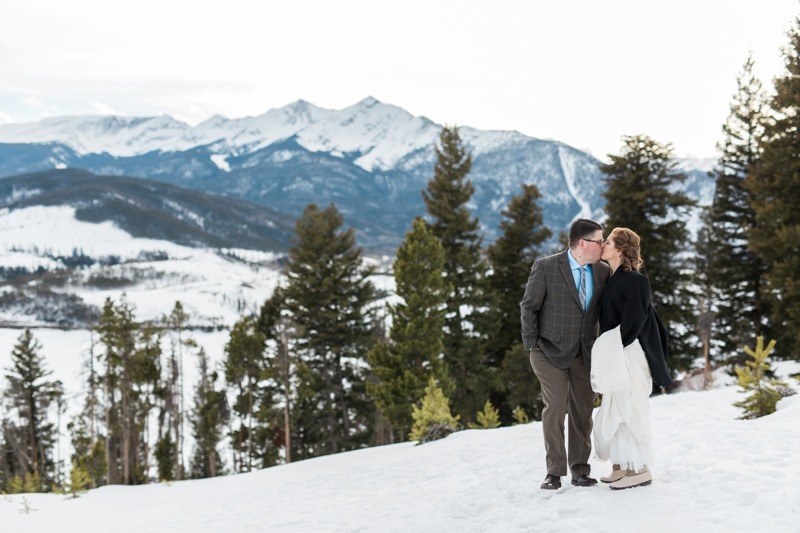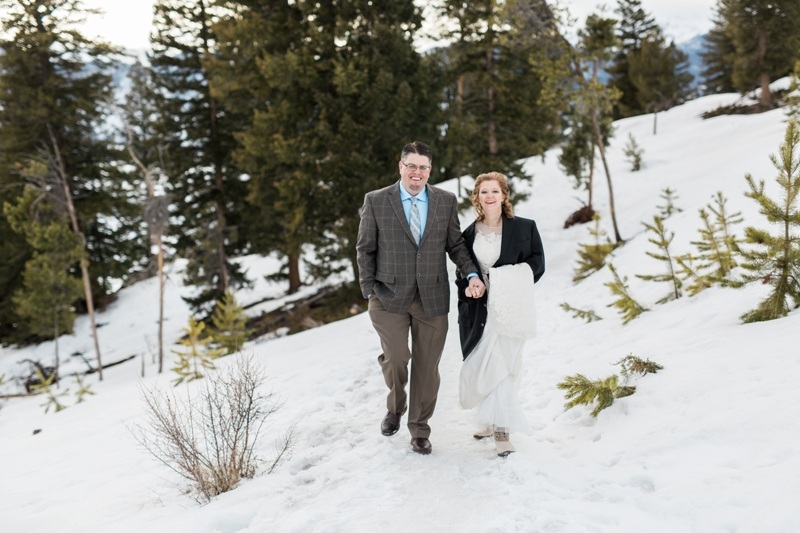 KC and Lori took some time to talk to me about their elopement at Sapphire Point.
Why did you choose an intimate wedding?
"We wanted a small, simple wedding. We were getting married away from home so we wanted to make sure our immediate family could be there."
What made you select the location you did?
"We go on vacation every year to Copper Mountain Colorado. We love this area and felt it would be perfect for our wedding. We did some research and discovered Sapphire Point, it was one of the locations Maureen recommended also."
What words best describe your wedding day?
"Our wedding day was perfect! Everyone was so happy despite the chilly weather. Very emotional"
What was your favorite part of your wedding day?
"The ceremony itself. It was along time coming! The venue was breath taking, it was everything we were looking for. Afterwards our entire family went to dinner at Greco's in Frisco. It was perfect. They were so nice and we had a good time."
Did you face any challenges in eloping?
"We did not really have any challenges. Everything went so smooth."
What was the best thing about having an intimate wedding?
"Having everyone there in one of our favorite places and being able to share that experience with them. We really enjoyed our time and there was little to zero stress. Because the wedding was intimate we could focus on what was really important to us."
Any advice for other couples planning to elope?
"Do what you want. Make a list as to what is important to you and stick to it. Ask lots of questions and do some research ahead of time."
Words of praise for Blue Sky Elopements
"We could not be happier. Everything went so well. Maureen handled everything so we could enjoy ourselves and not worry about anything."