Christine and Jeremy Wed Near Breckenridge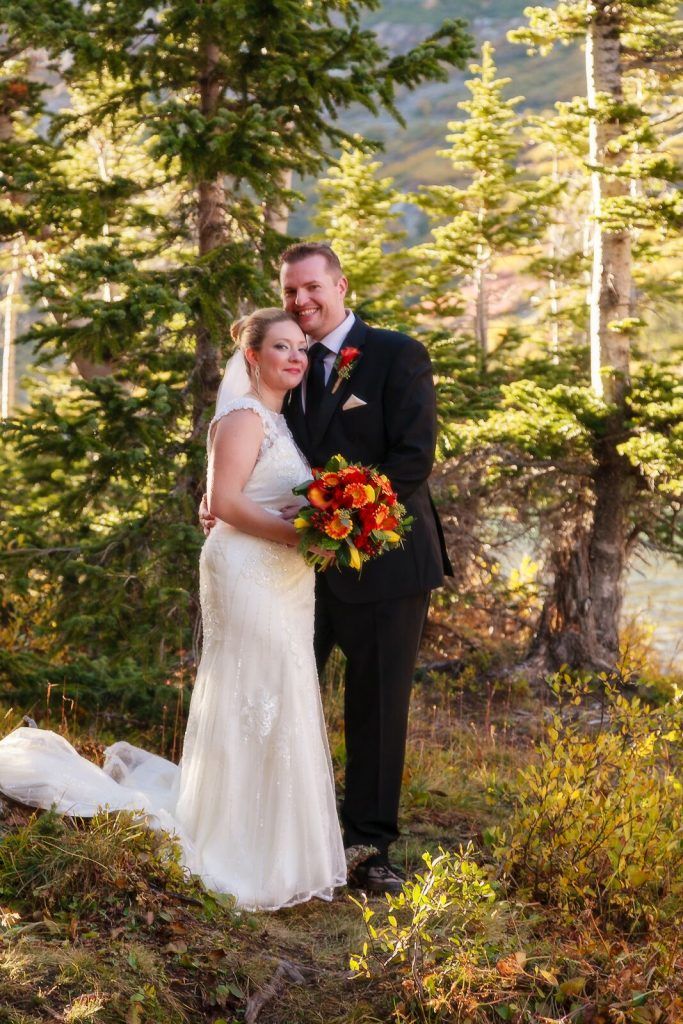 Christine and Jeremy wanted a private, simple ceremony for their elopement.  Jeremy had been to Colorado before, but this was the first time for Christine to visit.  We discussed multiple locations for the wedding before settling on Breckenridge. The late September fall foliage and mid-afternoon sun provided a warm, golden setting for the couple to say "I do!"
Jeremy and Christine, who met online, knew from the start that a private wedding was right for them.  Their elopement would be just the two of them, and then they would meet their family and friends for more celebration a couple of weeks later.
"The scenery was breathtaking," said Christine and Jeremy, after their ceremony. "We really enjoyed exploring the area with our photographer and finding great spots to capture the moment."
Jeremy and Christine looked amazing at their ceremony, and came completely prepared for a Rocky Mountain wedding – see those hiking boots peeking out from underneath their formal wear?
"It truly was a day all about us," wrote Christine. "Everything was well-planned for, so we were able to spend the entire time focused on one another, which made things fun and memorable. We had an amazing time from start to finish. From getting ready together, to our evening dinner, it was stress-free and magical.
We were very pleased with Blue Sky! Maureen the took time to get the details right and cater to our exact wants!"