Ashley and Chris' San Francisco Beach Elopement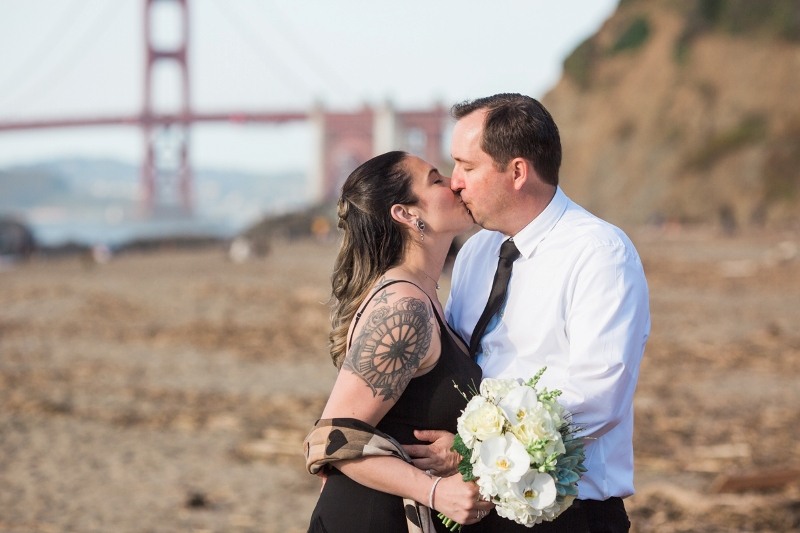 The beach in San Francisco is a special spot for Ashley and Chris. And you can see why! With it's sparkling Pacific Ocean waters and spectacular view of the Golden Gate Bridge, it's a perfect venue for a beach elopement in San Francisco.
And so it came to be that after a whirlwind two year courtship, Ashley and Chris invited a handful of friends and family members to witness their I do's on the beach under sunny skies..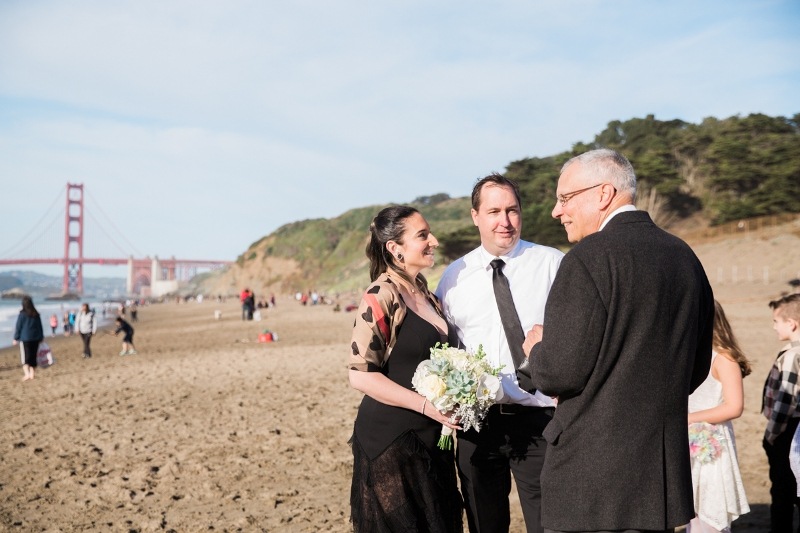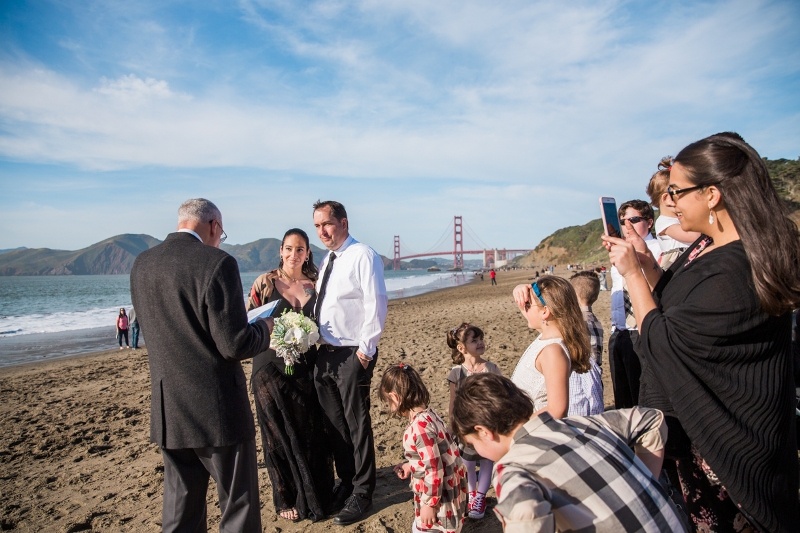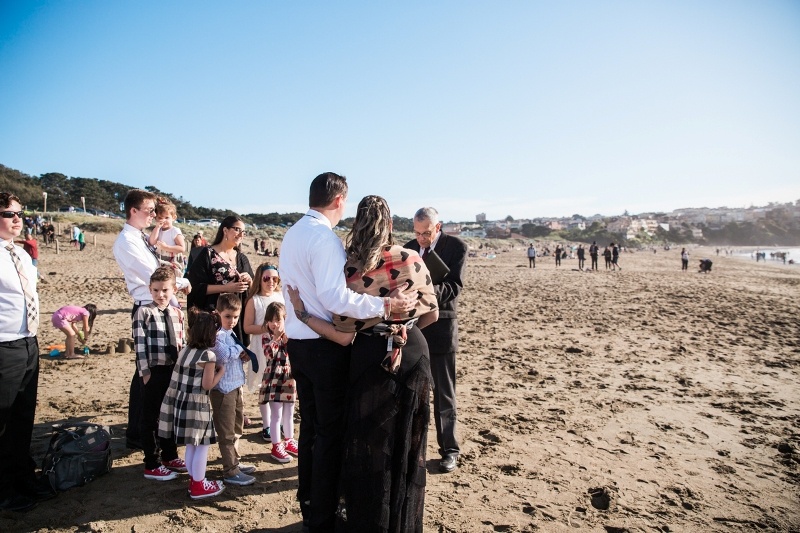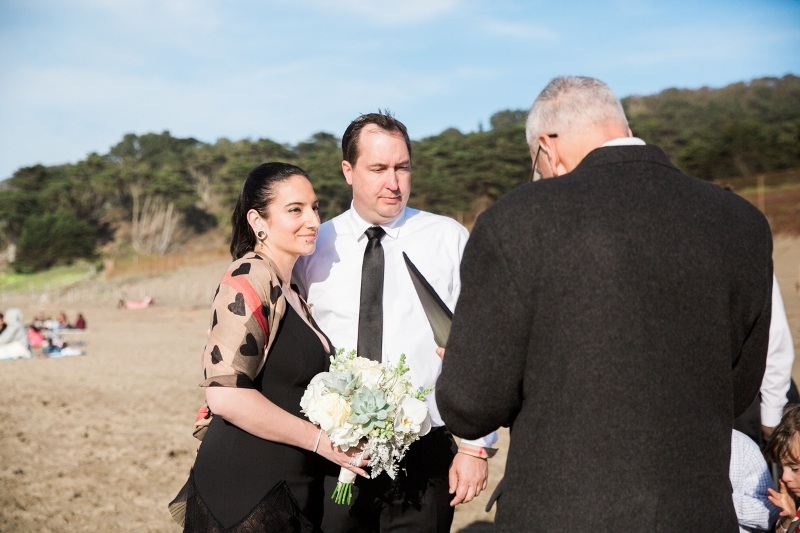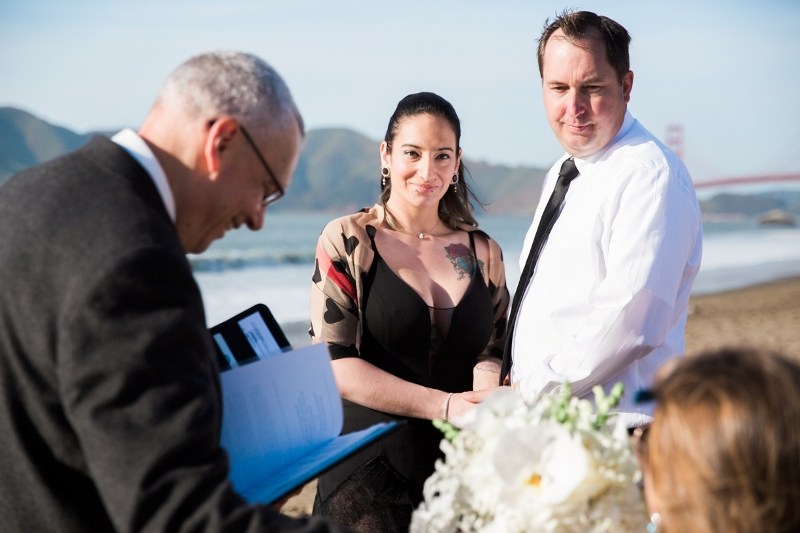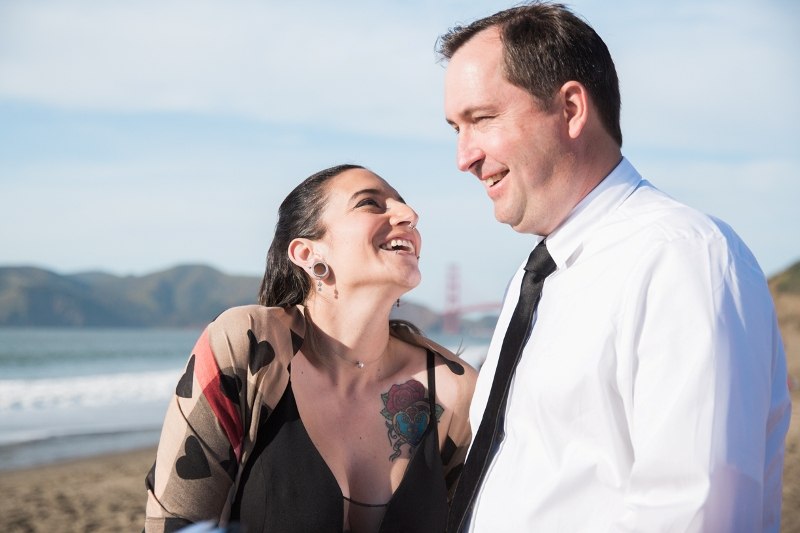 Ashley and Chris wrote their own vows.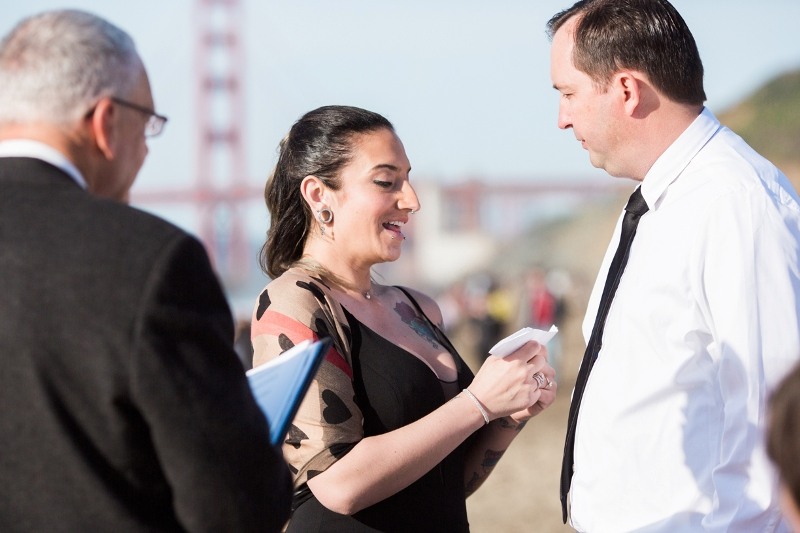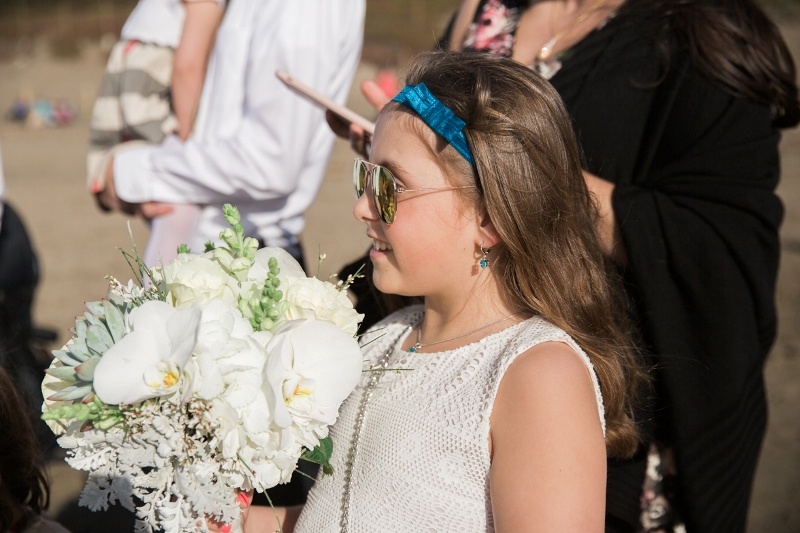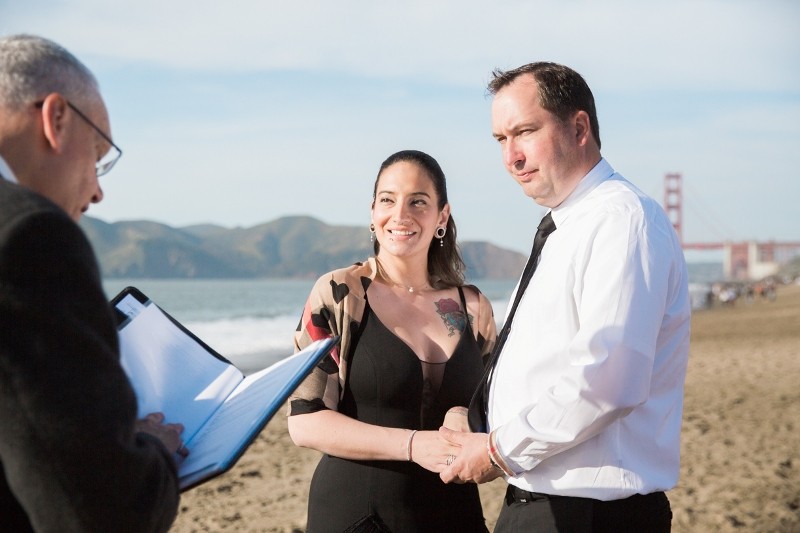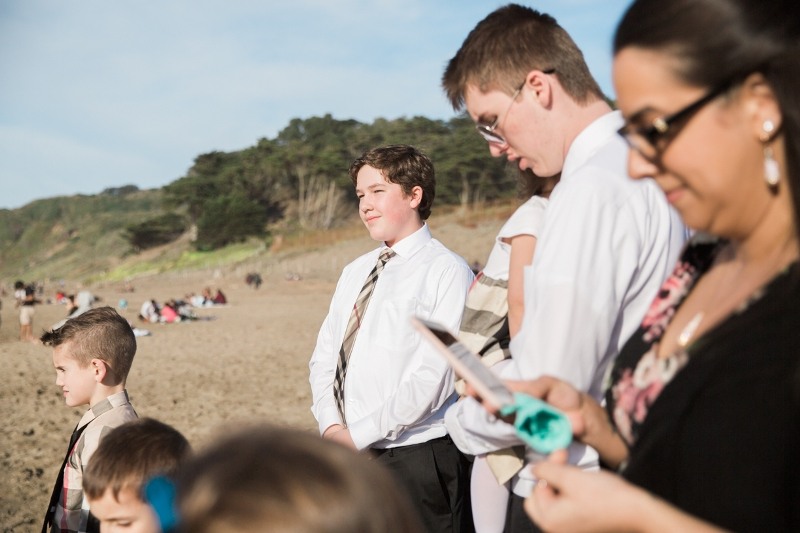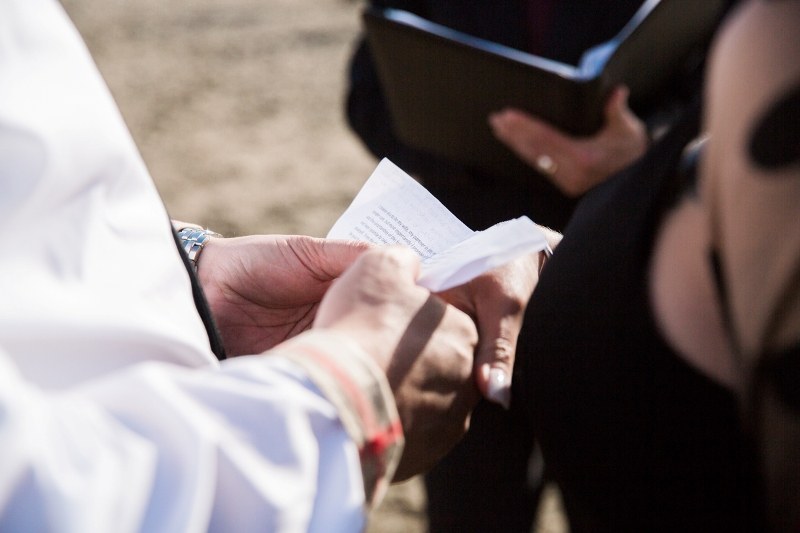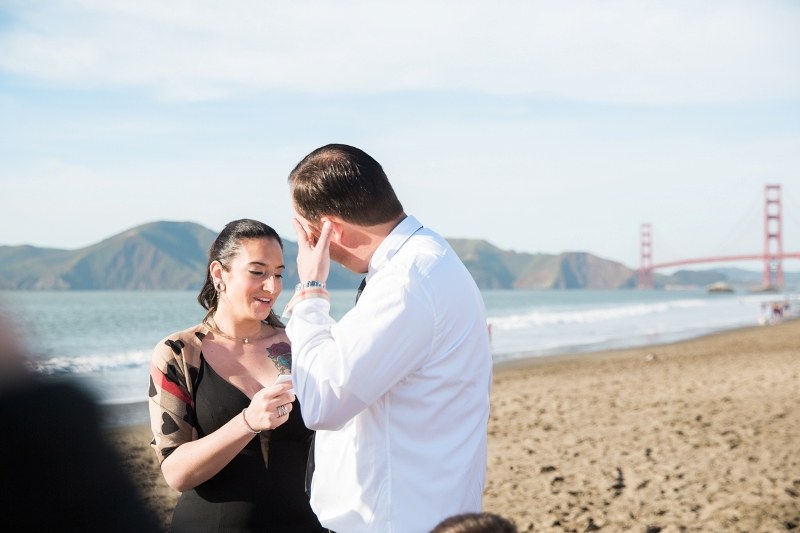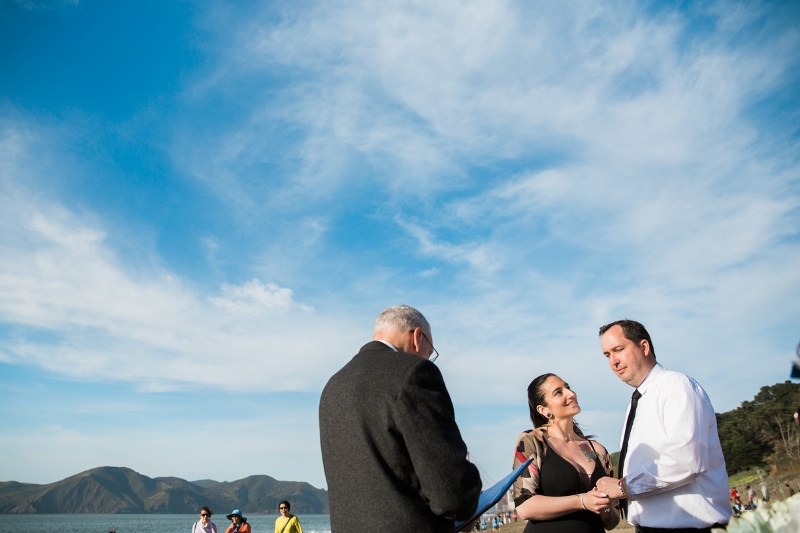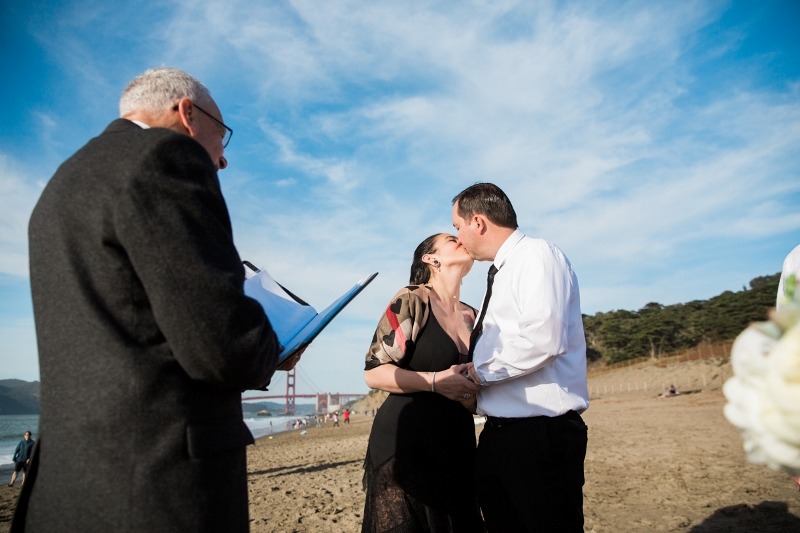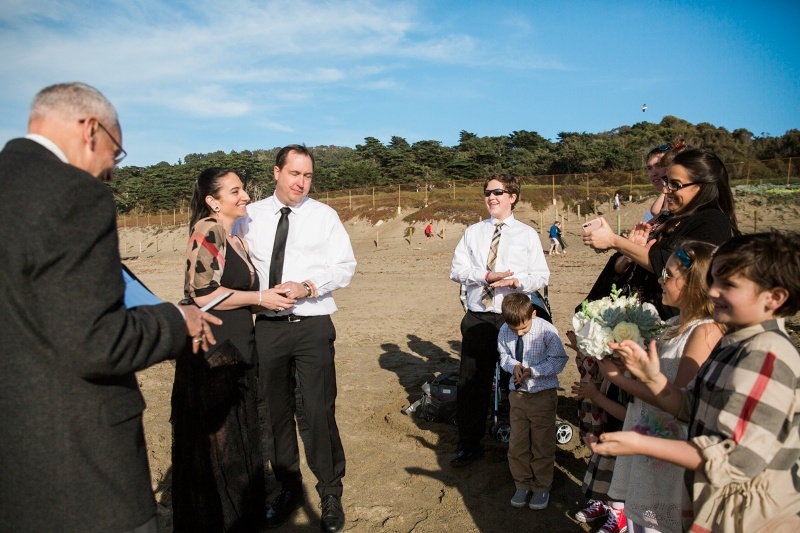 And I'd be remiss if I didn't give a special shout out to these kids in their coordinating outfits. Too cute!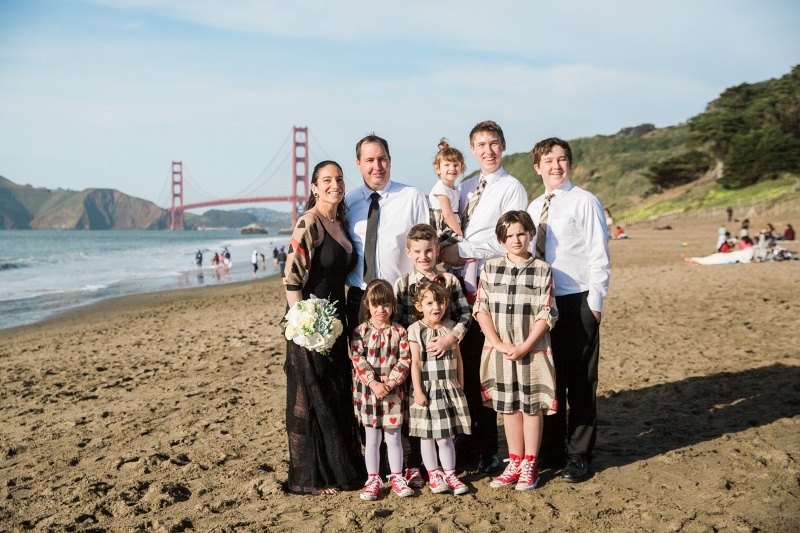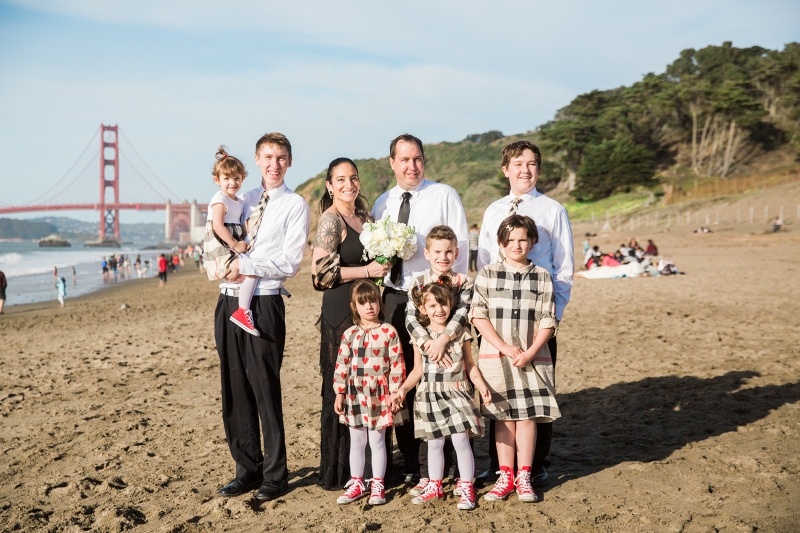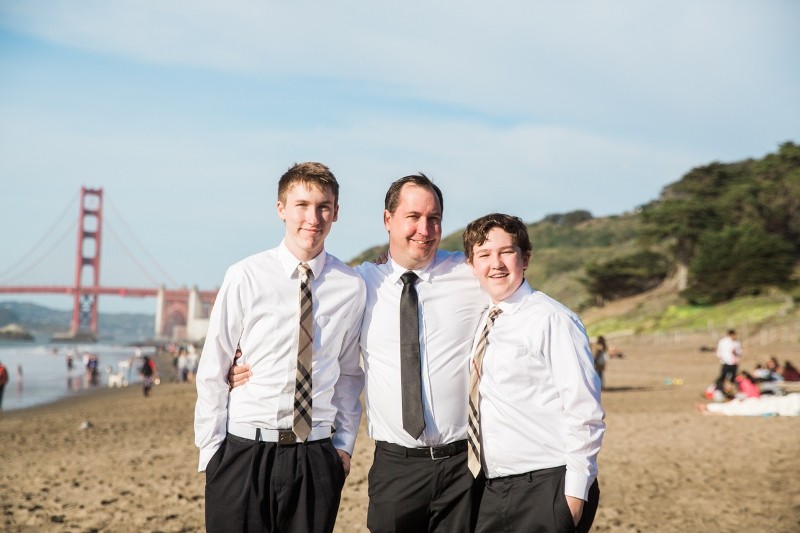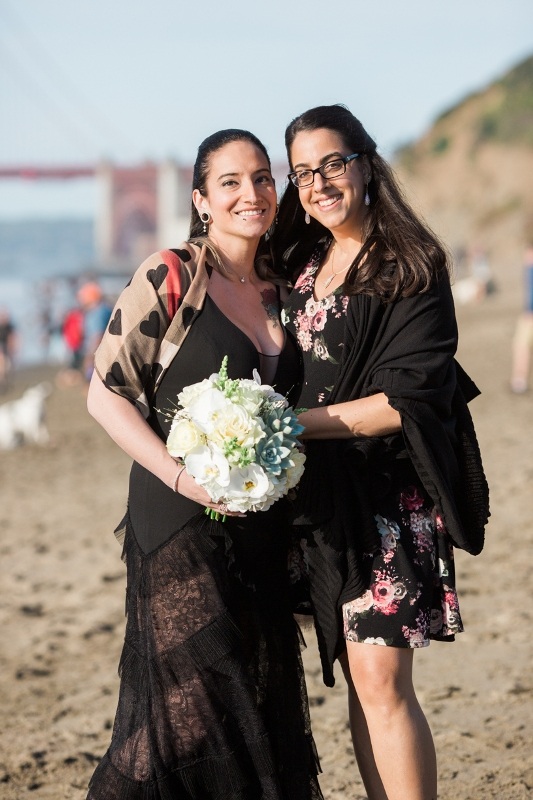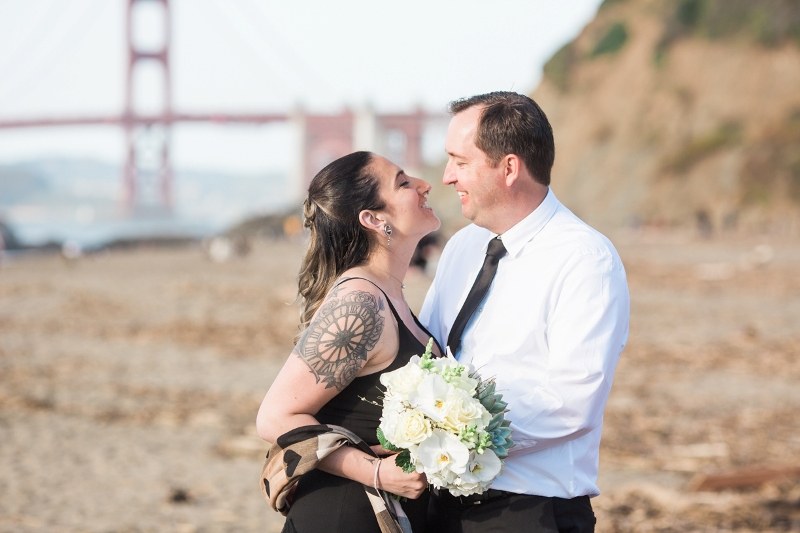 Ashley's bouquet was a gorgeous blend of succulents and white roses.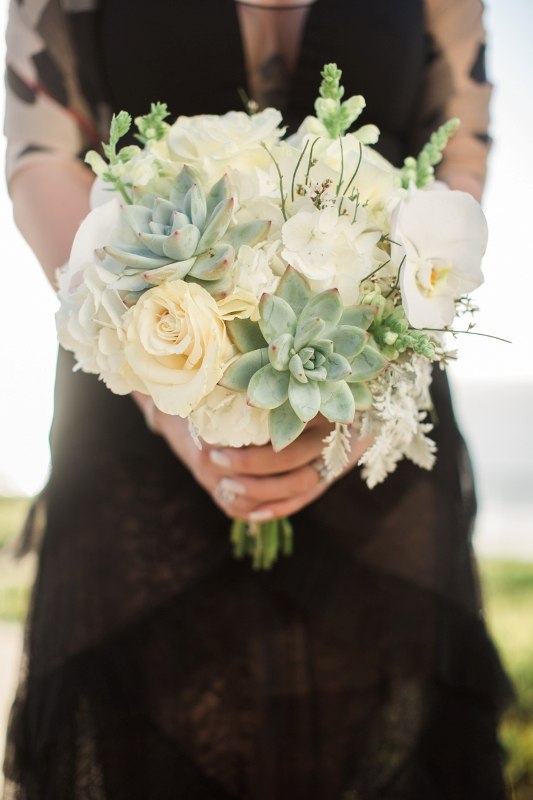 After the ceremony, our photographer took Ashley and Chris around to the various cool backdrops that the beach has to offer for some couple-only wedding day photos.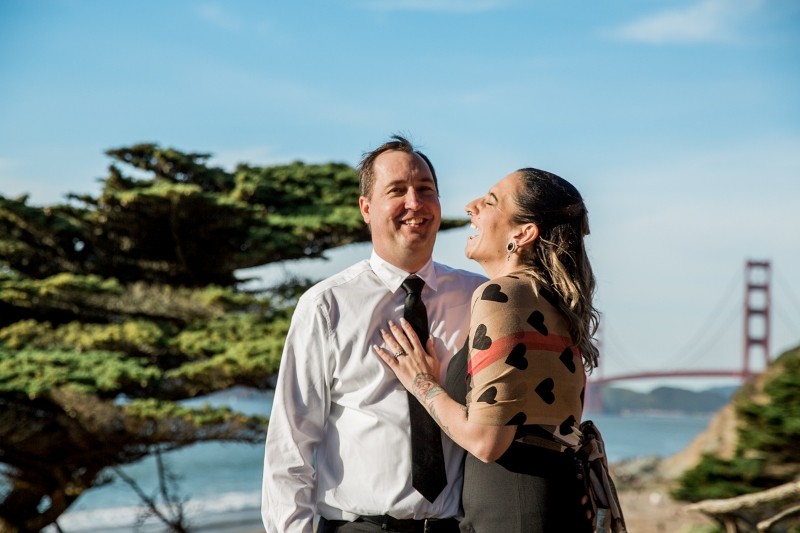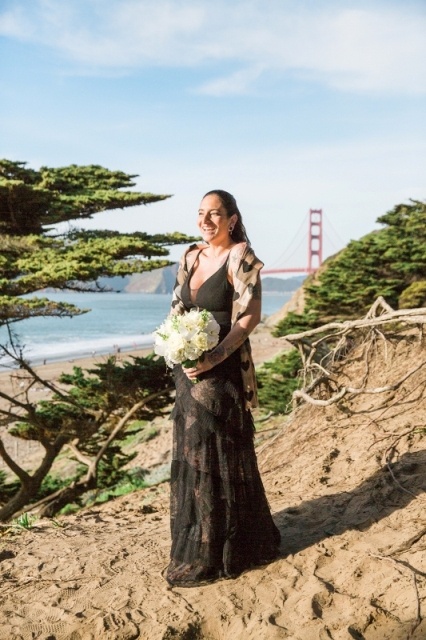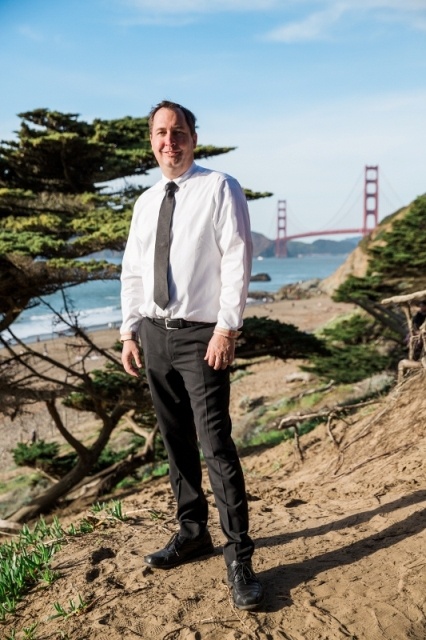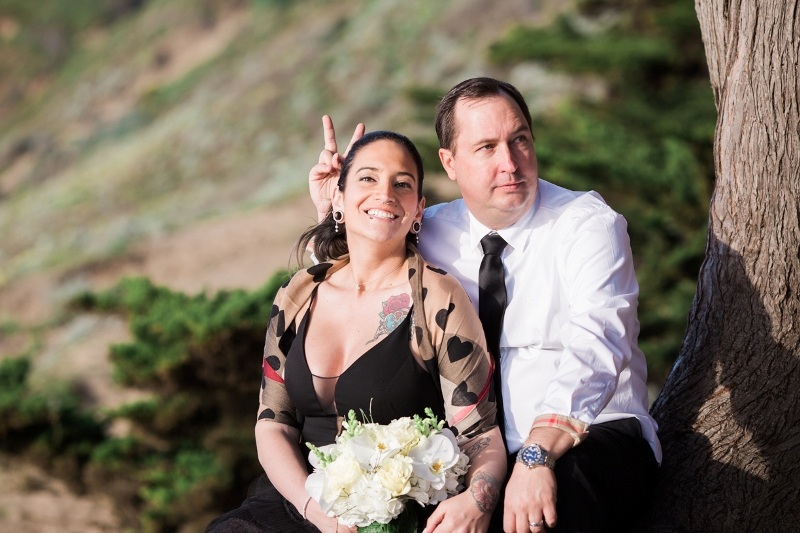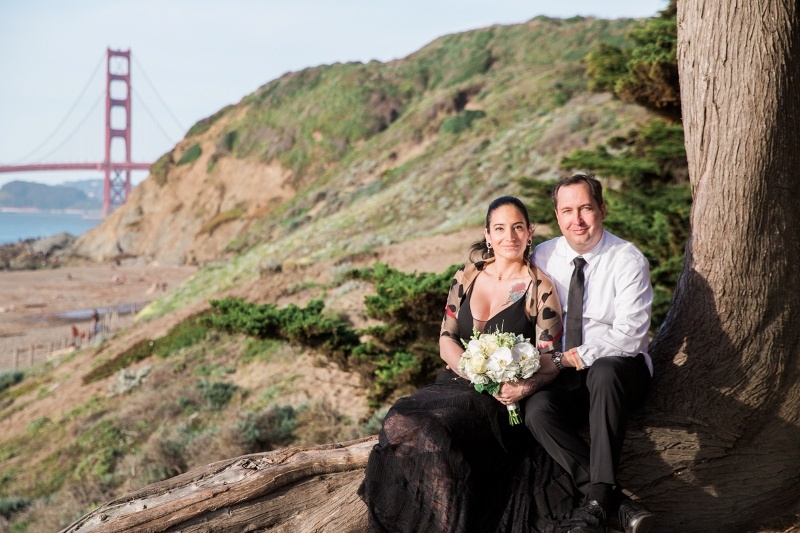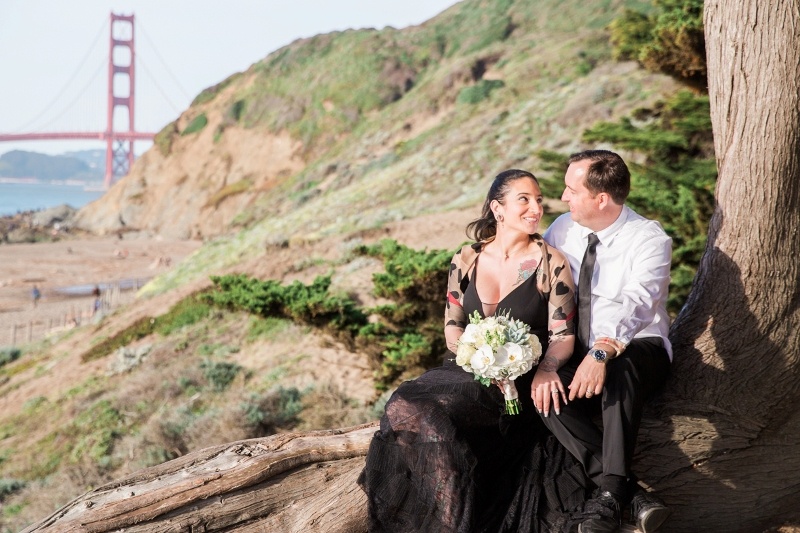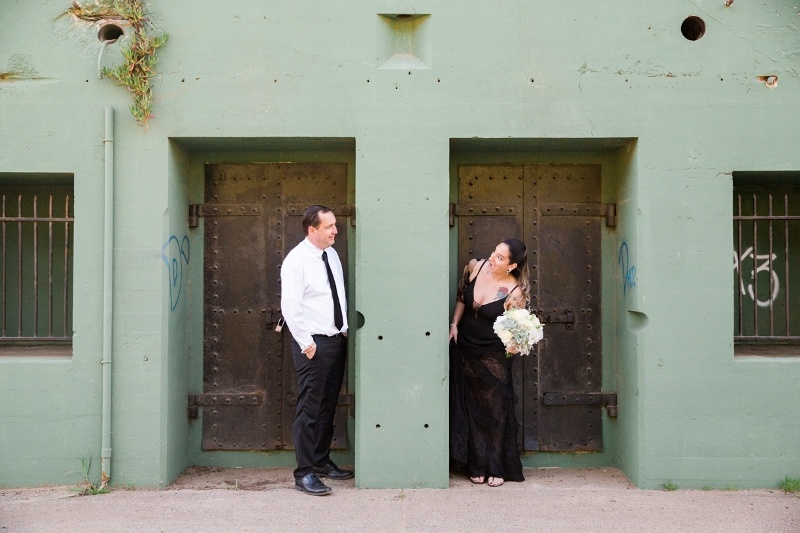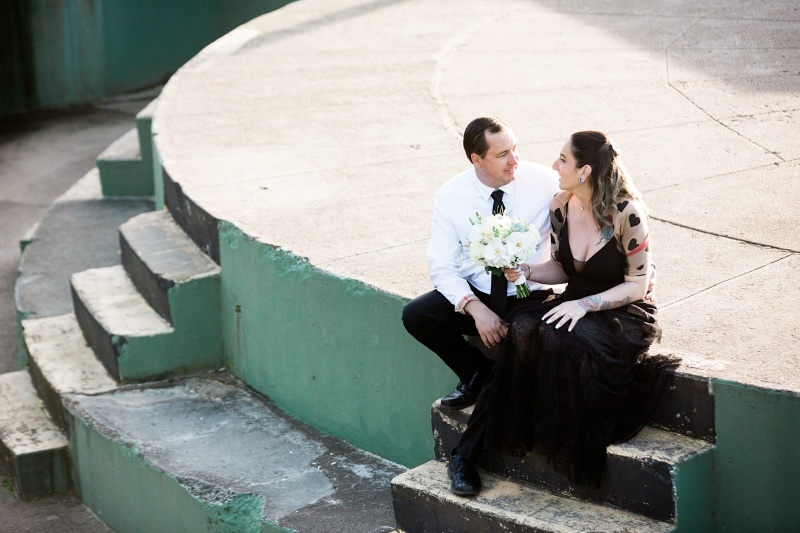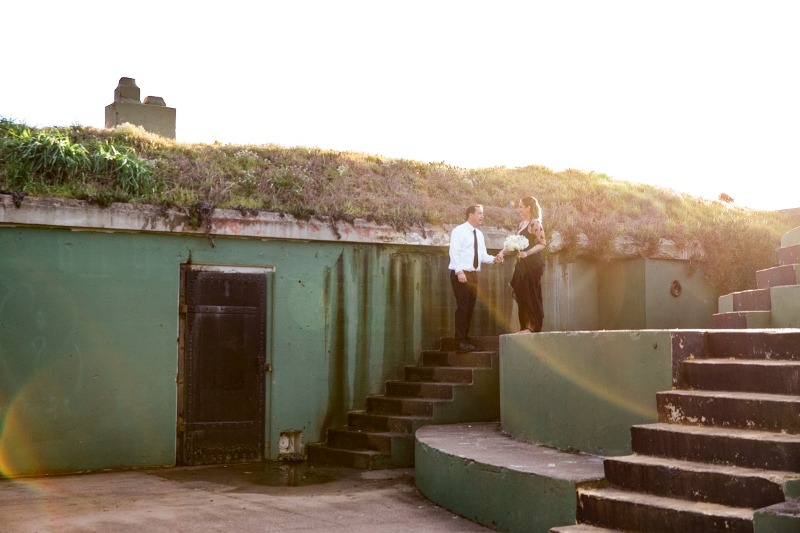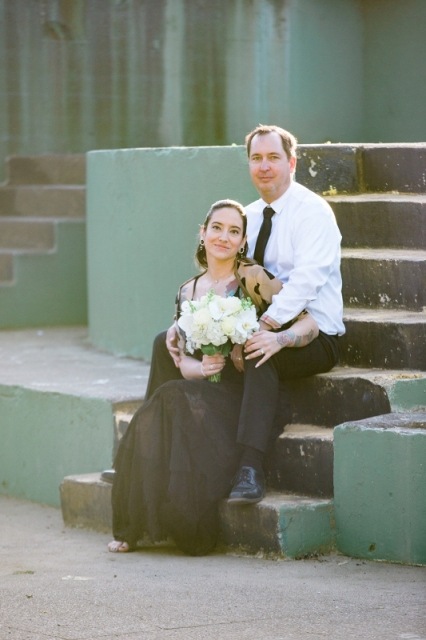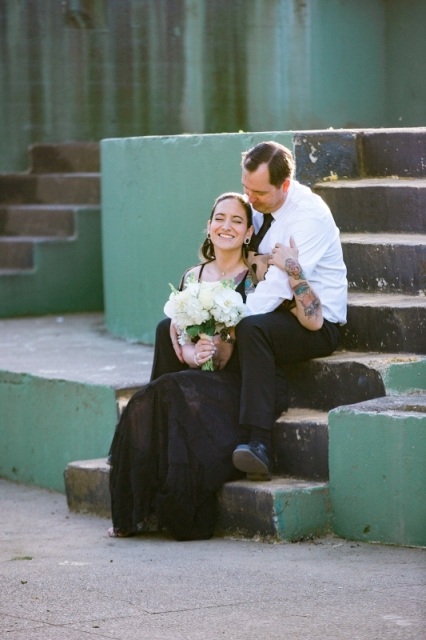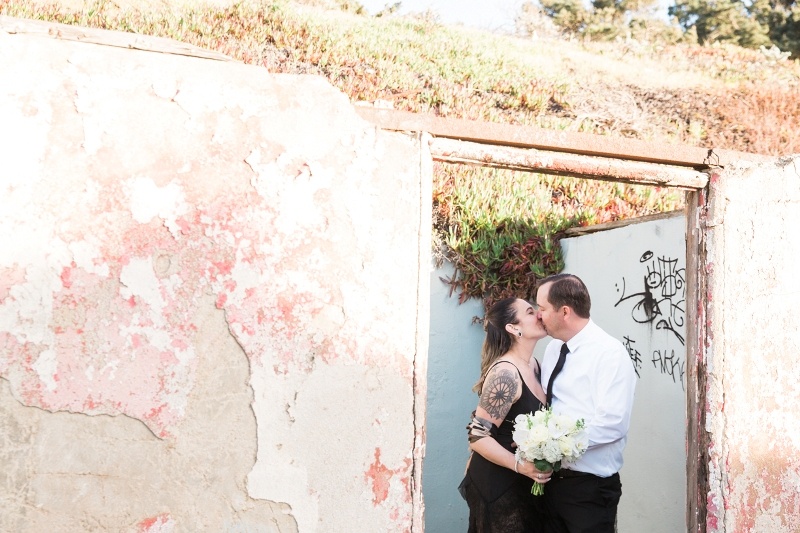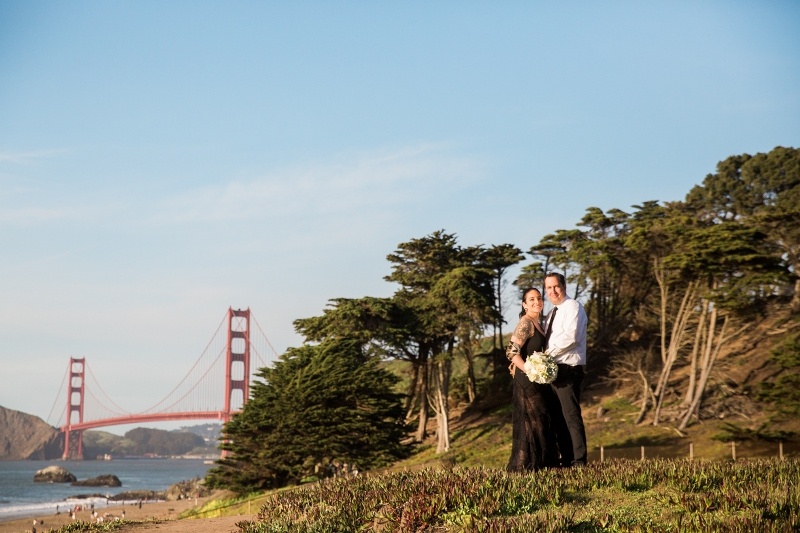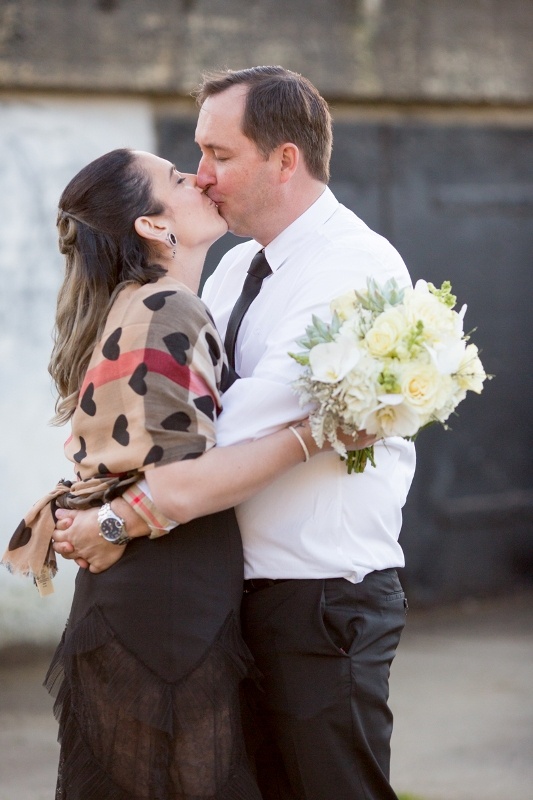 Why did you choose to have an intimate wedding?
"We have both been married before and wanted to have a small wedding just for us and those closest to us."
Why Baker Beach?
"When we decided to meet we wanted it to be somewhere neutral so we both flew to San Francisco. While there we found Baker beach and it has always held special meaning to us so it was a very easy decision for us to want to be married there."
What words best describe your wedding day?
"Relaxed, fun, intimate"
What was your favorite part of your wedding day?
"The ceremony itself was fun, loved having our own personalized vows for one another. Getting to kiss as husband and wife was a great feeling."
What was the best thing about having an intimate wedding?
"We had the wedding we wanted, it felt personal and not about the pomp and pageantry that some weddings can feel like. Our wedding day was exactly what we envisioned and more, we could not be happier with how everything came together."
How was your experience in working with us?
"We are thrilled with the services provided. Weddings can be stressful but having everything taken care of for us took that away. The flowers were stunning, officiant was fun and did an amazing job, our photographer had us laughing and enjoying our wedding photos. All in all we could not have asked for more. You ensured our day was perfect (granted the weather being beautiful and sunny helped)."
Editor's Note: we're good, but even we can't control the weather!
Congratulations to Chris and Ashley. May your marriage be filled with love and laughter!